She's About To Meet The People Who Will Save Her Life
<p><em>Wildlife Friends Foundation Thailand</em><span></span></p>
She's just an infant, but she's already been through so much.
Wildlife Friends Foundation Thailand
A tiny orangutan - who would come to be called Maggie - was discovered totally alone in a carrier on Tuesday. And the people who found her are all too aware of the plight of animals in the region: They work for Wildlife Friends Foundation in Thailand (WFFT).
"Early this morning an animal carry case was found dumped outside the WFFT Wildlife Rescue Center," the organization wrote on Facebook. "[A]t a first glance it was thought to be a cat or dog inside the box, but upon further inspection our founder Edwin Wiek saw that the box contained an infant Bornean orangutan."
Wildlife Friends Foundation Thailand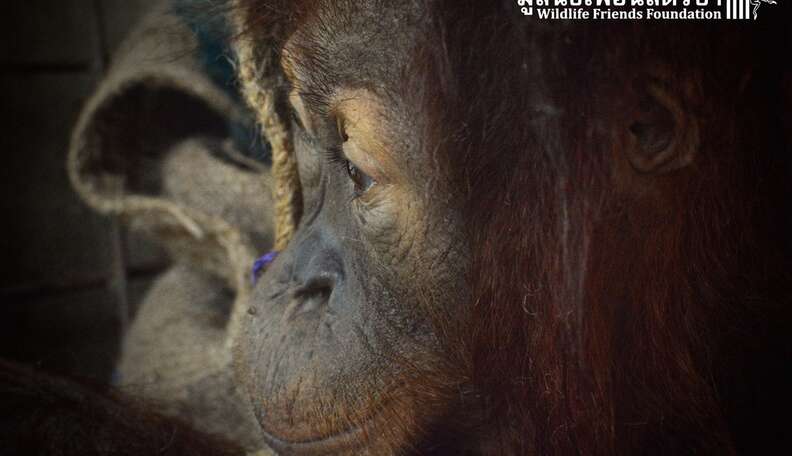 If those dangers weren't already enough, Maggie's story offers a glimpse of an illegal wildlife trade that destroys families and ruins lives. Maggie probably witnessed her mother being killed before she was captured, sold and illegally smuggled out of Indonesia into Thailand, according to WFFT. "The trauma she has witnessed is visible in her ever-telling eyes," the organization wrote.
Wildlife Friends Foundation Thailand
The people at WWFT believe Maggie was dumped at the rescue center because of another orangutan who has been making the news. Milo, who was held illegally at Phuket Zoo, was rescued just this week and is recovering at a nearby rescue center. People at WWFT think someone might've dumped Maggie "to reduce the risk of being found and prosecuted for illegally holding such an animal."
Despite the odds against her and her kind, and even though her world has been turned upside down, Maggie is finally in the right hands.
Wildlife Friends Foundation Thailand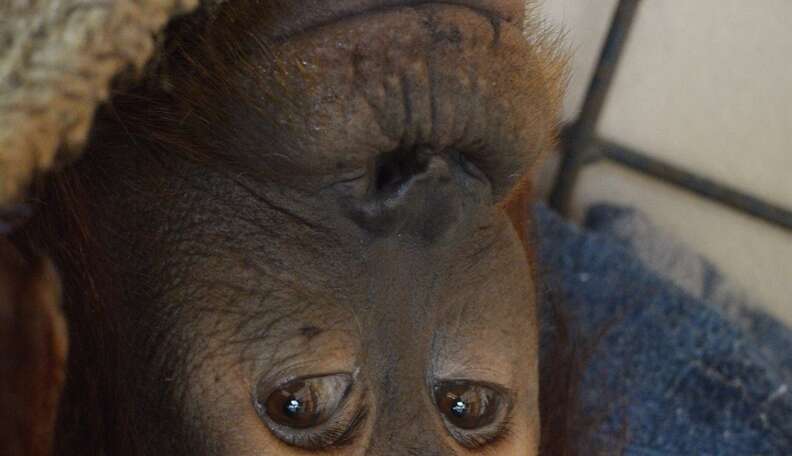 "We hope that some day she will forget this distressing start to life," WFFT wrote. "We will do everything in our power to guarantee her a safe future."
Wildlife Friends Foundation Thailand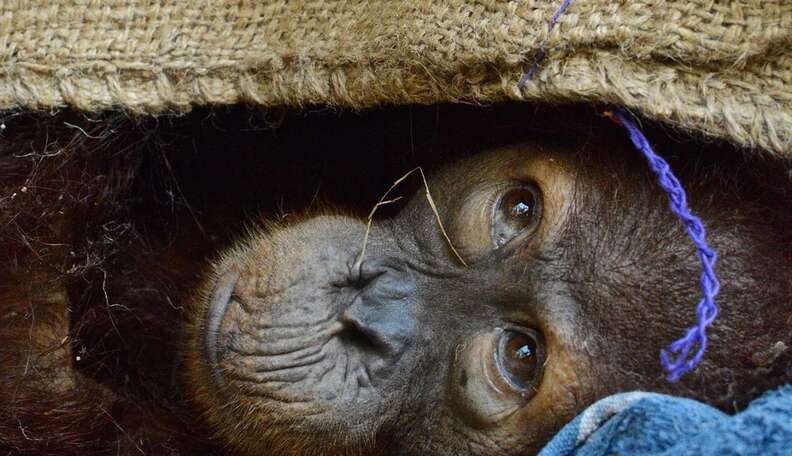 Maggie's life is looking up. And that gives us all a little hope.