According to the people who initially found Sausage, a baby yellow-cheeked gibbon, she was discovered alone, sitting in a bush.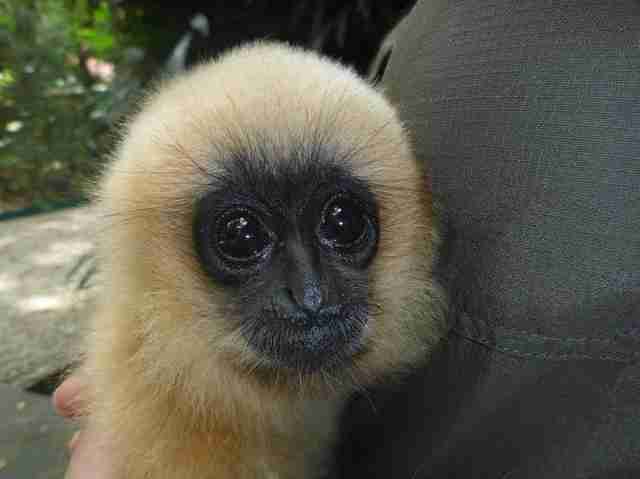 "How convenient it is to just accidentally stumble upon [an] endangered species lying alone?" EPRC wrote on Facebook last Friday, announcing Sausage's arrival, which made her the fifth baby monkey now currently in EPRC's care. The young gibbon is just 5 months old. She arrived with bite marks on her skin from an unknown cause.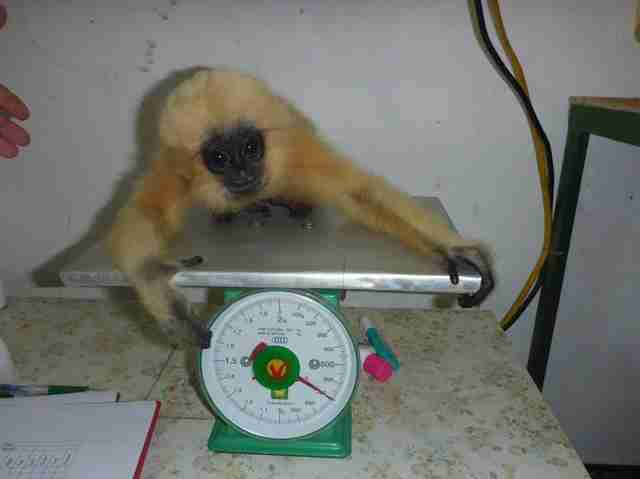 "It is very unlikely that she was found alone in the forest," Sonya Prosser, a staffer with EPRC, told The Dodo. "This is a common story we hear during confiscations. It is most likely that her family were victims of poaching, but to admit this is to admit to illegal activities."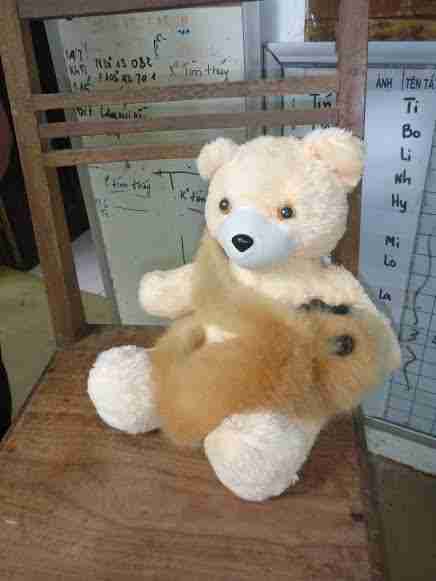 Sausage is now fed seven times a day and loves to stuff herself with not only milk, but with fruits as well. When asked how EPRC decided on her unusual name, Prosser explained that it was chosen by her caretakers, as a playful spin-off of her Vietnamese name, which also means sausage.
"[Her name] is Xúc Xích in Vietnamese, pronounced sook-sick, which we all agreed was a good name," Prosser said.
She's also inseparable from her large teddy bear, whom she loves to hug - whether she's eating or sleeping.
"She is doing really well since her rescue," Prosser said. "She is exercising and exploring her environment with some encouragement."
Although it isn't known for certain how Sausage was separated from her mother at such a young age, what matters now is that she's finally in good hands - and will remain in the safe comfort of EPRC's care.
Watch this video to see more of baby Sausage in action: