This coming November, over 300,000 animals are to be ritually sacrificed in southeastern Nepal.
Hidden in the modest village of Bariyarpur is a temple to the goddess Gadhimai that awaits her quinquennial festival in which buffalos, pigs, sheep, goats, chickens, ducks, pigeons and rats are brought to the slaughter.
While many travel to Nepal to marveling at the natural beauty and seek a state of spiritual tranquility, the ritual Hindu blood bath is unpardonably permitted by the government and is increasing in numbers every five years.
Animal Welfare Network Nepal (AWNN) is single-handedly working at the local level to see that Gadhimai November 2014 is not the same as years past.
Wait! Aren't Many Hindus Vegetarian? What's the origin of Gadhimai?
Both India and Nepal's populations are majority Hindu. Gadhimai's participants primarily originate from the southeastern region of Nepal and along the eastern Indian border near the district of Bara, making the festival specific to that area.
The festival's name, Gadhimai, stems from a goddess whose temple is situated near the quaint village of Bariyarpur. Sacrifices are made to her, as she fulfills wishes and augurs good luck and prosperity throughout the five years between the festivals.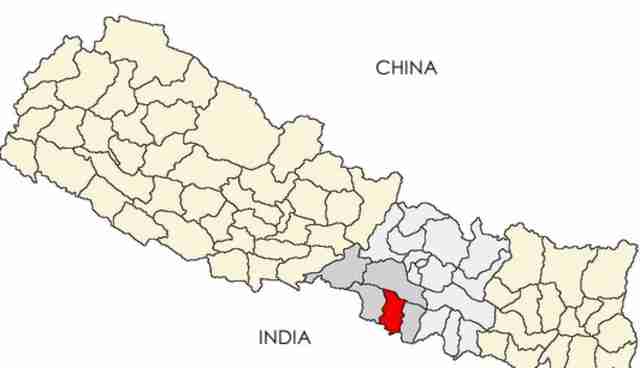 It's A Race To Stop Gadhimai. Sensitization and Education Needs to Expand. How Can You Help?
The major hurdles in stopping Gadhimai are time and resources. Local activists are utilizing the finite amount of days and means, aggressively working on the ground to foster action from educational awareness within the local community.
While Gadhimai is increasing in number of sacrifices and participants due to growing road development and exposure from media and communication, so too is a sense of progressivism and openness to understand the side of opposition that has had a loud voice since the 2009 festival.
In Bara District, there are two of 99 village development committees: Bariyarpur and Gunjbhawanipur, where Animal Welfare Network Nepal (AWNN) is engaging locals in workshops, educating participants on animal welfare, and partaking in dialogue regarding the sacrifice.
Presently AWNN conducts workshops daily with an average of 100 participants, including women and children. By November, AWNN will have engaged the total VDC population of about 10,000 people, from which 40 percent will be mobilized in stopping Gadhimai. To broaden our chances of ending Gadhimai before November 2014, AWNN must provide the workshops to over 70 percent of the entire Bara District.
Donate and Act Now!
Click below and forward a letter to the Nepali department of Culture, Tourism and Aviation as well as the Ministry of Agricultural Development Department of Livestock Services and its Quarantine Officer to cease Gadhimai 2014.
To broaden our voice, tweet #stopanimalsacrifice and #Gadhimai, follow us on AWNN.org and Facebook, and foster more awareness of this tragic event scheduled to take place in less than half a year.