The following felines are demonstrating a marked propensity for group choreography. Next stop, synchronized swimming, perhaps?
This group almost nailed it, were it not for the one who was a mite more curious than the rest.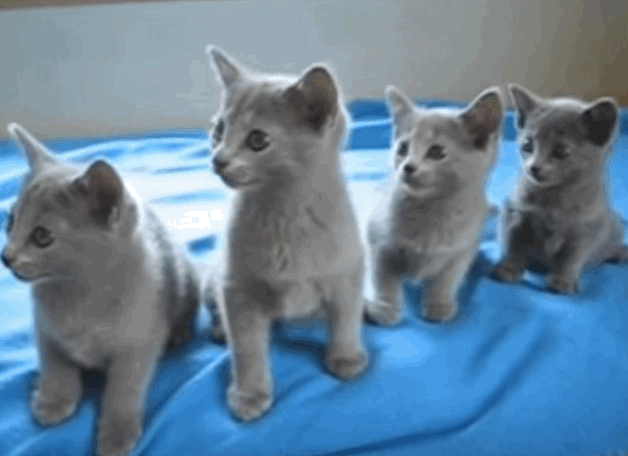 The grey kitten in the back refuses the participate in such antics!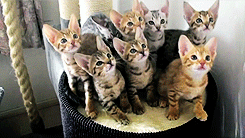 These kittens reenacting their horror at realizing they had to eat dry food instead of wet food.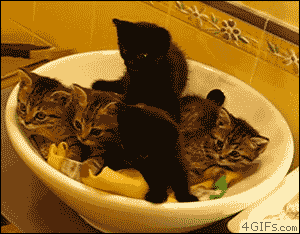 These fuzzies know that it's all in the head-bob.
These felines call this move the "loop-de-loop."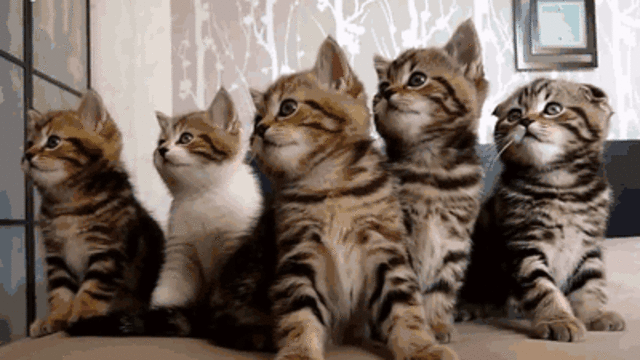 These camouflaged cats attempt to mesmerize with just their eyes.
This curious trio is determined to keep their eye on that untrustworthy wall-shadow.