Blood-Drenched Beard: A Novel by Daniel Galera (2015; Penguin Press; $21.56)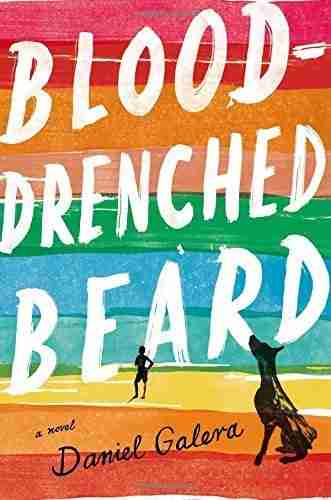 In some ways a murder mystery, in others an exploration of immortality, and further, the story of a man and a dog, this novel by the gifted young Brazilian writer is above all richly evocative.
The hero, unnamed, but referred to at times as Swimmer, Tom Hanks, and Gauderio (after his grandfather, to whom he bears an exact likeness) goes on an odyssey with his father's dog, in search of the truth of his grandfather's death. He's a triathlete and expert swimmer, who finds solace and restoration in the ocean, but also terror.
The novel begins with his father's declaration of imminent suicide, and his dying wish that his little dog Beta be euthanized after his death. He doesn't want her to suffer his absence. He also tells his son about the murder of his own father apparently at the hands of the villagers of Garopaba, a quiet and beautiful beach town on the Atlantic coast of Brazil. The group murder is reminiscent of Agatha Christie, and strikes our hero as possibly fictional, and totally irresistible.