There are forever families and then there are forever families - the Ryder family of Pembroke, West Wales, has had their 90-year-old tortoise, Mrs. T, for 29 years.
That's why Mrs. T's humans were so devastated when a hungry rat chewed off her front legs while she was hibernating for the winter, leaving her with an infection and no way of getting around, U.K.'s Telegraph reports.
When she discovered what had happened last month, Jude Ryder rushed Mrs. T to their local vet. And after antibiotics and a pricey bill, Mrs. T was ok - except that she couldn't get around.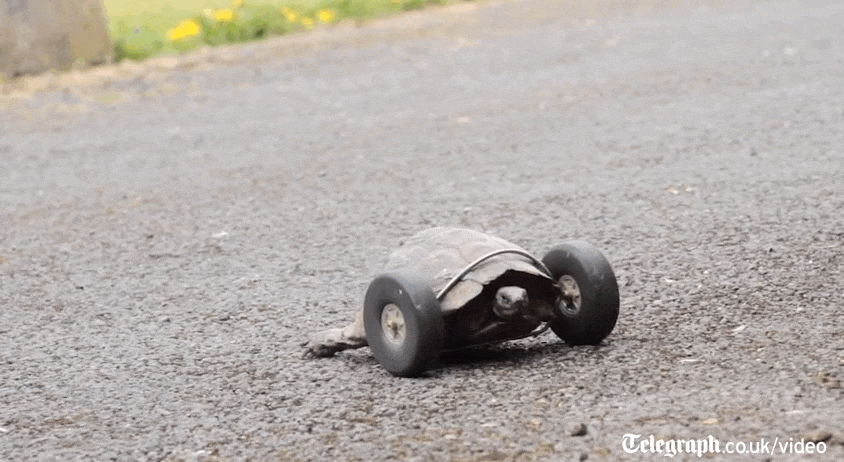 So Jude Ryder went to her son Dale, a mechanical engineer. Dale was only 8 when Mrs. T joined the family. He designed her a set of snazzy wheels borrowed from model airplanes, and now Mrs. T can get around just fine.
"It was like fitting her with a turbocharger - she's going double the speed she used to," Jude Ryder told the Telegraph. "She uses her back legs to push herself along. She seems quite happy, but it's difficult to tell with a tortoise."
Ryder added that at 90, Mrs. T is "still quite young for a tortoise" and could live another 50 years.
Mrs. T isn't the only pet to get a mechanical upgrade to help her out - 3D printing is an awesome way to design the perfect prosthetics for animals who need them.
Watch a video of Mrs. T scooting around here: