These nine little puppies look so sweet it would be hard not to cuddle them forever - but they were apparently abandoned in a box. A man who said he spotted the pups next to a dumpster in San Rafael, California, on Tuesday brought them in to the Marin County Humane Society, where they got check-ups, full bellies and warm beds.
The humane society posted about the pups on their Facebook page on Wednesday:
"These sweet puppies appear to be in good condition and will likely be available for adoption in a week or so after they've been evaluated and spayed/neutered. It's heartbreaking to think of someone dumping these adorable puppies like so much trash but we know they'll soon find good homes!"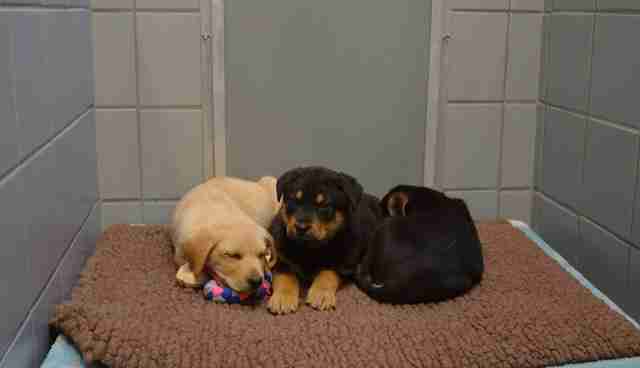 Rescuers guess that the puppies are probably Lab/Rottweiler mixes, which means they've got a lot of growing to do.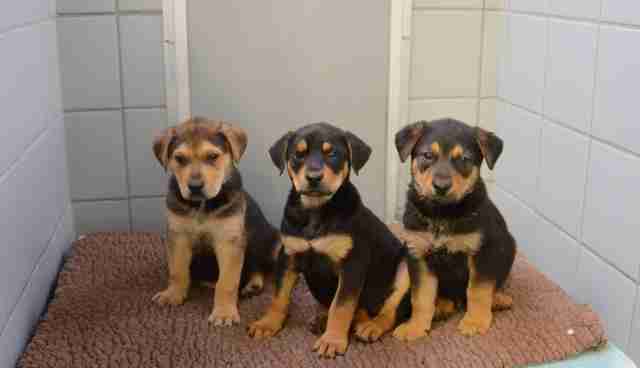 This story could have ended sadly if it weren't for the kind actions of the good Samaritan who noticed the puppies by the dumpster. Thanks to him, and to the humane society, these nine wiggly little pups will live happy lives with the loving forever families who are sure to scoop them up.
There are lots of other puppies waiting for homes. If you're ready to welcome a dog or cat into your family, check out Petfinder or visit your local humane society.