80-Year-Old "Elephant Grandmother" Raised Rhinos, Buffalo, Gazelles And More In Her Backyard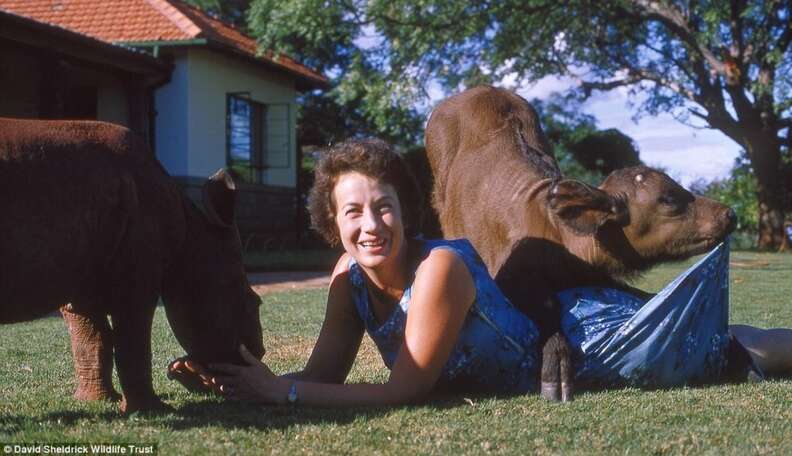 <p>David Sheldrick Wildlife Trust</p>
Dr. Dame Daphne Sheldrick is a force to be reckoned with. Known affectionately as the "elephant grandmother," the legendary conservationist was instrumental in creating Kenya's Tsavo National Park, one of the largest wildlife refuges in the world.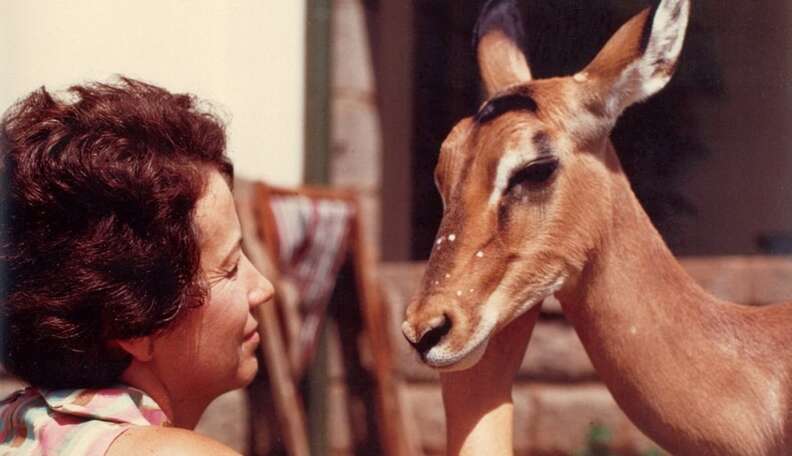 Sheldrick opened the park alongside her late husband, for whom she named the David Sheldrick Wildlife Trust, which she founded in 1977. In honor of the dame's 80th birthday this week, the foundation recently shared an exclusive series of photographs of Daphne and her many well-loved animals.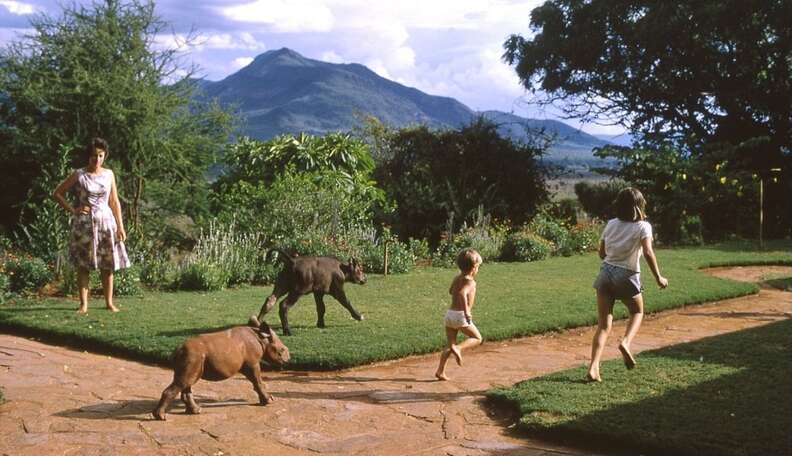 In an interview with the Daily Mail, Sheldrick talked about what she considers to be her greatest achievements, as well as her concerns for the future of the world's wildlife: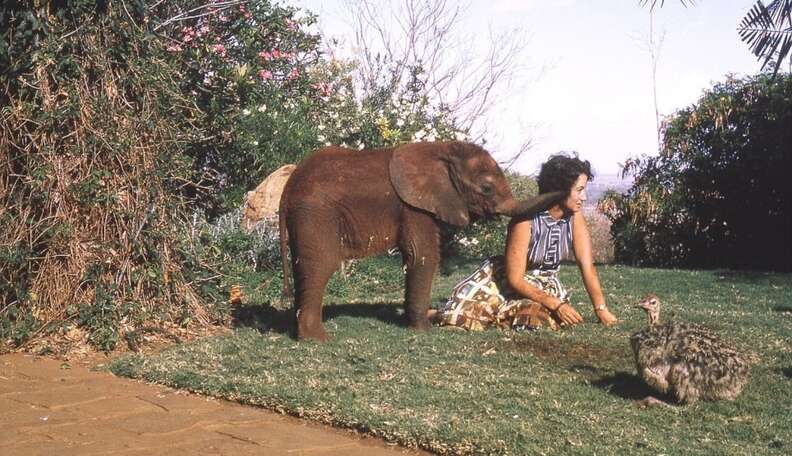 Building Tsavo National Park together from virgin bush over so many years was extremely special. ... But seeing my children and grandchildren's love for the natural world and their commitment to the David Sheldrick Wildlife Trust and the work we do is the most rewarding -- knowing that the legacy of all we have worked towards will continue long after I am gone.
Seeing poaching in action, as we do, and seeing the suffering elephants experience is extremely painful. ... More often than not, you feel as if your best efforts just aren't enough. It's frankly illogical to me that we should choose to kill a species so intelligent and so beautiful just to create trinkets.
Sheldrick still lives in Kenya, where her foundation works tirelessly to prevent poaching in the park she and her husband helped to establish. Recently, six of Tsavo's young elephants were slaughtered in a revenge poaching attack -- but Sheldrick hasn't given up hope for the animals she loves.
"I truly love all animals," Sheldrick told the Daily Mail. "People often assume elephants are my favourite but there are lots other species that I adore. Apart from the big cats, I have raised just about every sort of animal imaginable over the years and every one has been remarkable."