1. Some penguins practice prostitution.
Though typically monogamous, penguins have been known to not only stray from their partners, but to practice prostitution as well. Female Adelie penguins have been observed copulated with males who are not their partner, and then taking stones from them to build their nests. Occasionally the males will bring the stones to the females prior to mating, thus further anthropomorphizing the behavior. In one instance, a single sexual encounter cost a male penguin a whopping 62 stones!
2. Parrots name their infants.
Scientist Karl Berg studied green-rumped parrotlets and found that, shortly after they were born, the babies tended to respond to very specific peeps from the other birds. And, as Berg tells author Virginia Morrell in her book Animal Wise, the parrots also learn the peeps associated with their family members, and can use them in "conversation." In one of Berg's experiments, he swapped eggs from different nests to see if the specific types of chirps were genetic or learned. The results of the study strongly suggest that the peeps are actually learned, and that it is the parrot parents who are giving the babies their specific contact calls, or "names."
3. Pigeons gamble.
It would be highly unlikely to find pigeons playing the slots in Vegas (though, given the rapid advancements in our society, I'm not ruling it out just yet). However, these birds actually gamble in a manner that is very similar to humans. In a study published by Thomas R. Zentall and Jessica Stagner in The Proceedings of the Royal Society B, researchers created an apparatus that was similar to human slot machines and had the pigeons peck at different keys to receive different amounts of food pellets. The scientists discovered that the majority of the birds were much keener to peck the key that had once put out 10 pellets, as opposed to the key that consistently gave out 3 pellets every time. Basically, the pigeons preferred to try for the jackpot rather than play it safe -- just like human gamblers.
4. Ants farm and have pets.
The term "ant farm" is actually more accurate than most would think. Ants have been known to cultivate and grow fungus in a manner that is very similar to how humans plant and grow crops. Ants even occasionally have their own versions of farm animals in the form of captured aphids. Aphids secrete a sugary sweet substance which is commonly eaten by ants, so the aphids are kept on hand to provide food for the colonies.
5. Whales make hit songs.
Pop songs are not a purely human phenomenon. Some whales have their own alternative to a top 40 radio station, in the form of widespread whale "songs." Studies have shown that humpback whales in the South Pacific create specific melodies which then spread across the ocean in "cultural waves" to be repeated by other whales. Over the course of one particular 11-year study, researchers observed 11 distinctly different songs in South Pacific humpbacks. The songs would occasionally contain snippets of the previous song, and sometimes the songs were completely unique.
6. Elephants hold funerals.
One of the most anthropomorphized species in the animal kingdom is the elephant, due to the fact that they are one of the world's most intelligent animals and seem to possess a cognition and capacity for emotion unseen in most creatures. Elephants live in very tight-knit social groups, and when one of their own dies, it is an extremely emotional event for all of the group members. Elephants take a very ritualistic approach to mourning their dead, and have been observed laying their trunks on the body, spreading leaves, and standing watch over their deceased for days at a time. There have even been instances where elephants have been seen going through their funeral rituals for human deaths.
7. Goats develop accents.
Researchers at Queen Mary University of London found that goats, like people, develop accents depending on their surroundings. The scientists studied goats from when they were first-born, and less exposed to outside stimuli, to when they were five-weeks-old and starting to form social groups with other goats. The results confirmed that the goats' vocals changed and evolved as they grew older and tended to mimic the "accents" of the other goats in their social strata.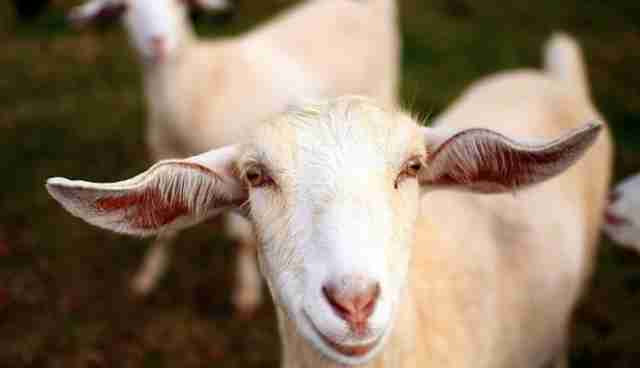 8. Bees get crunk.
Okay, "crunk" is likely an indelicate way to put it, but alcohol has the same effect on bees as it does on humans (as do certain pesticides and chemicals). Bees have strong physical reactions to getting inebriated, such as wobbling, falling over, and in some cases, sticking out their "tongue," or proboscis -- though they presumably do not do this to take a selfie. But, just like people, bees must be careful, as they can become intoxicated enough to put themselves in dangerous situations. If a bee becomes too "drunk," they will be unable to find their way back to their hive and can die as a consequence.