Canines and felines working together, basically the definition of synergy ... right?
Here are some of the most effective cooperation pacts between the species otherwise known for sparring.
1. When Dog was holding some tension in his lower back and Cat agreed to lend a paw.
2. When this cat was having swimming problems and Dog gave him a ride back to dry land.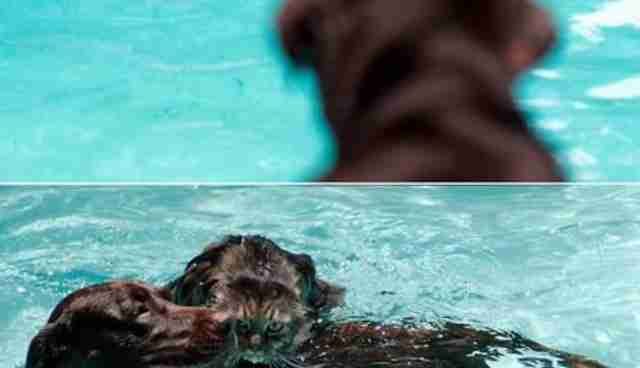 3. When these two buddies realized that cleaning your face goes twice as quickly when your friend does it for you.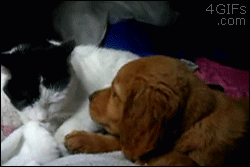 4. When Cat helped Dog find her way home.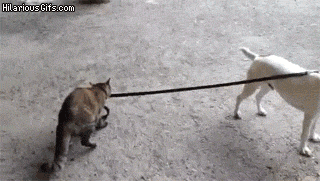 5. When Dog gave Cat transportation -- free of charge!
6. When Dog agreed to pretend that Cat was allowed to make him do tricks.
7. When Dog let Cat pounce at his face so she wouldn't be bored.
8. When both colleagues decided it was time to leave the kitchen WITHOUT asking for permission.