When the weather turns cold, staying in bed longer is bliss. These critters think so, too.
1. "Can't we just play in bed today?"
Atlas is literally a giant baby who just wants to laze around on these comfy quilts all day. Is that too much to ask?
2. "Will a tantrum get me some more sleep?"
Jess makes a big show of throwing his paws in the air and waving them like he just doesn't care when his human insists he get up, but the human is unmoved. Finally Jess gets up - but it was all his decision, of course.
3. "Yeah, I'll get up, all right ... "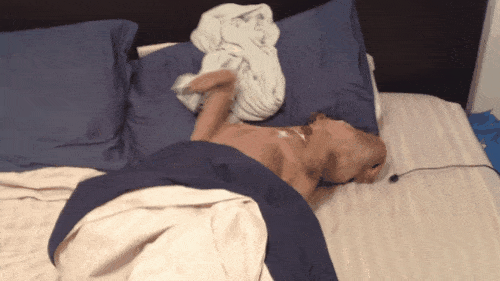 "... and then go back to sleep in my own bed, thank you very much." Roxy the rescued pit bull has already perfected her look of disdain for mornings, and it's adorable.
4. "Look at these puppy-dog eyes! C'mon, just another minute ... "
Lincoln pulls out all the stops, pairing those soulful eyes with a few hopeful tail wags in order to get a few extra minutes of sleep. But once he's up, he's up. Er, sort of.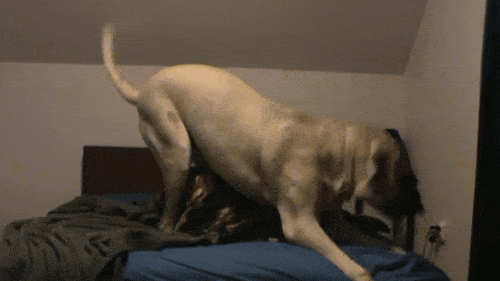 5. "Hey, someone turn off that dumb alarm!"
The alarm starts beeping, and poor Oscar the vizsla has to tell his human to shut it off. Doesn't anyone respect naptime anymore?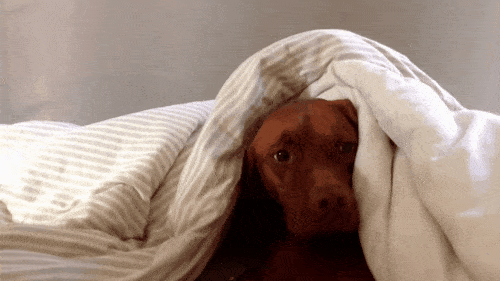 6. "Human, don't you have a snooze button?"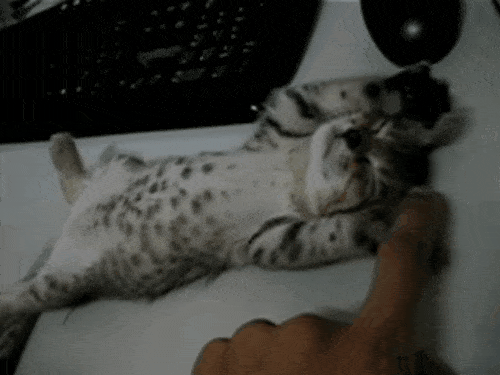 This kitten might actually be a snooze button. And an adorable one at that.
7. "Get up?! You're joking, right?"
It can't possibly be time to get up yet! Thor the Great Dane pup was having such a lovely puppy dream.
8. "Can't ... keep ... eyes ... open ... "