Police Catch Smugglers And Find The Saddest Surprise
They were so scared.
Seventy endangered pangolins were on their way to China to be killed for their scales and meat - but they were found just in time.
The animals were seized from smugglers by police this week at the border between Vietnam and Laos, and suspects were taken in for questioning.
Save Vietnam's Wildlife
Now the the people at Save Vietnam's Wildlife are working tirelessly to help the pangolins - the most illegally trafficked mammal on Earth - survive.
But it's touch and go with their dozens of new patients because the animals are very weak after they were force-fed corn powder to make them weigh more (and increase their value) and tied up in tiny bags.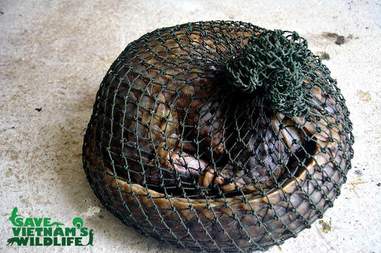 Save Vietnam's Wildlife
Pangolins are naturally shy, nocturnal creatures who curl up into a tight little ball when frightened, so an ordeal like this can literally scare them to death.
"This made them really weak," Phap Nguyen, communications officer for Save Vietnam's Wildlife, told The Dodo. The pangolins were caught in the wild using traps, which caused injury to many of the animals' little arms and claws.
Save Vietnam's Wildlife
"This big rescue added up to 130 pangolins in our quarantine right now, which is over our capacity," Nguyen said. "As a result, three or four pangolins have to share a room - not good for them but we have no other choices."
Already, one pangolin has died due to his injuries, and Nguyen fears they could lose more. "Several others look really bad," he said. But rescuers aren't giving up.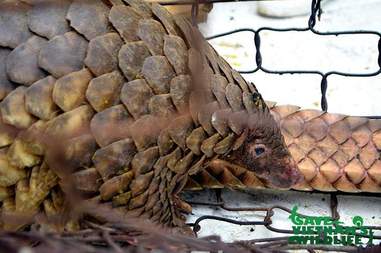 Save Vietnam's Wildlife