Once performing tricks in the circus, these elephants are now making their own moves -- and they are quite the sight to see. The elephants, named Billie and Frieda, arrived at the Elephant Sanctuary in Tennessee with foot and joint problems (often associated with life in captivity). Keepers suspect these unusual movements feel good to the animals -- much like yoga for us.
1. Your classic downward-facing dog.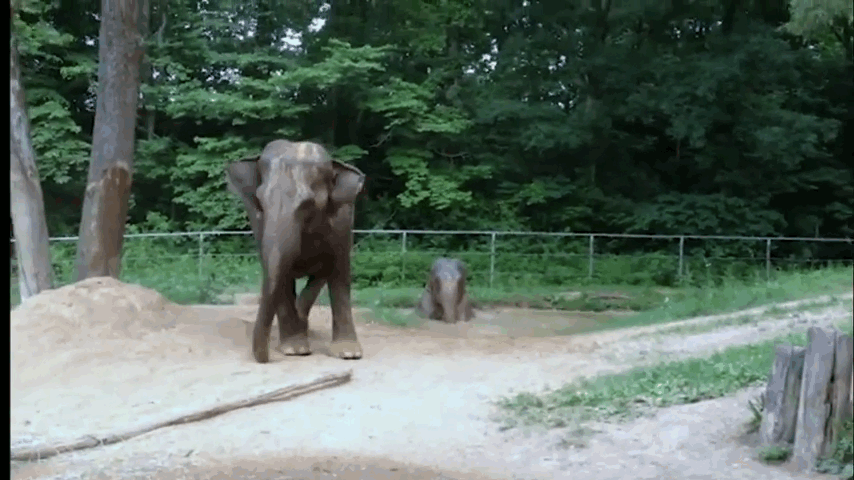 3. Trunk sun salutations.
6. Take a moment to relax into child's pose.
And, of course, remember to hydrate after exercising.
You can see the whole routine below: