1) SeaWorld has violated the Animal Welfare Act multiple times.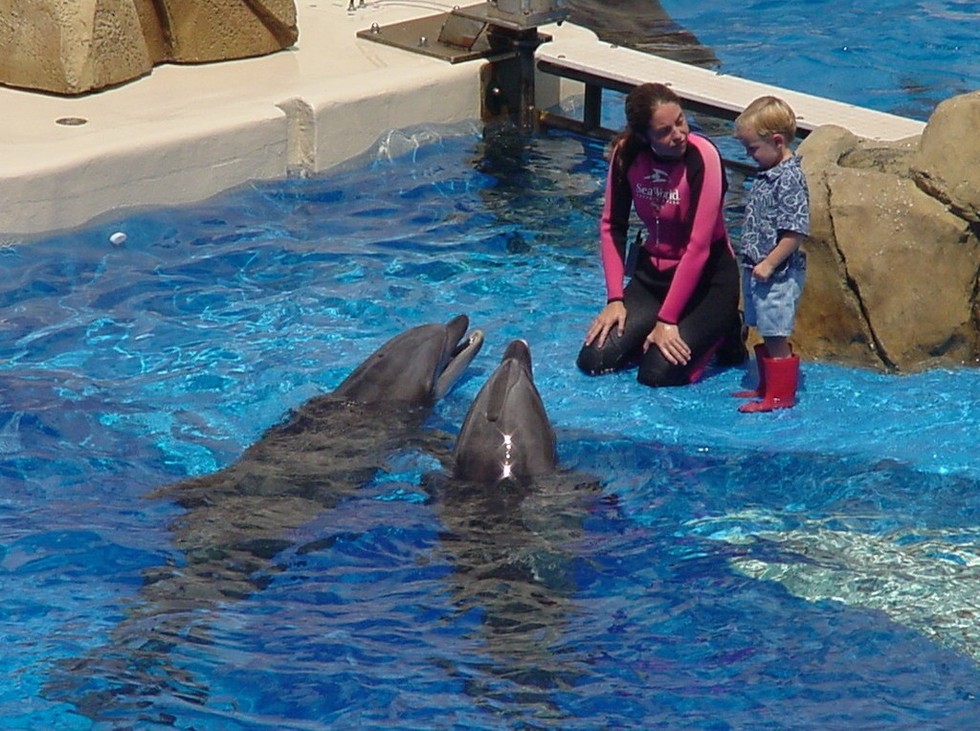 (Credit: Wikimedia Commons)
In January, the USDA found SeaWorld Orlando in violation of the Animal Welfare Act after a routine inspection uncovered expired veterinary materials in the park's surgical suite and animal performance facilities in disrepair. But this wasn't the first time a SeaWorld park received a USDA citation: SeaWorld has been condemned for animal welfare violations multiple times, incurring citations in 2007, 2012 and again in 2014, when PETA asked the USDA to investigate an incident involving a child who was reportedly bitten by a dolphin at SeaWorld San Antonio. 
2) SeaWorld separates orca calves from their mothers (and then claims that it doesn't).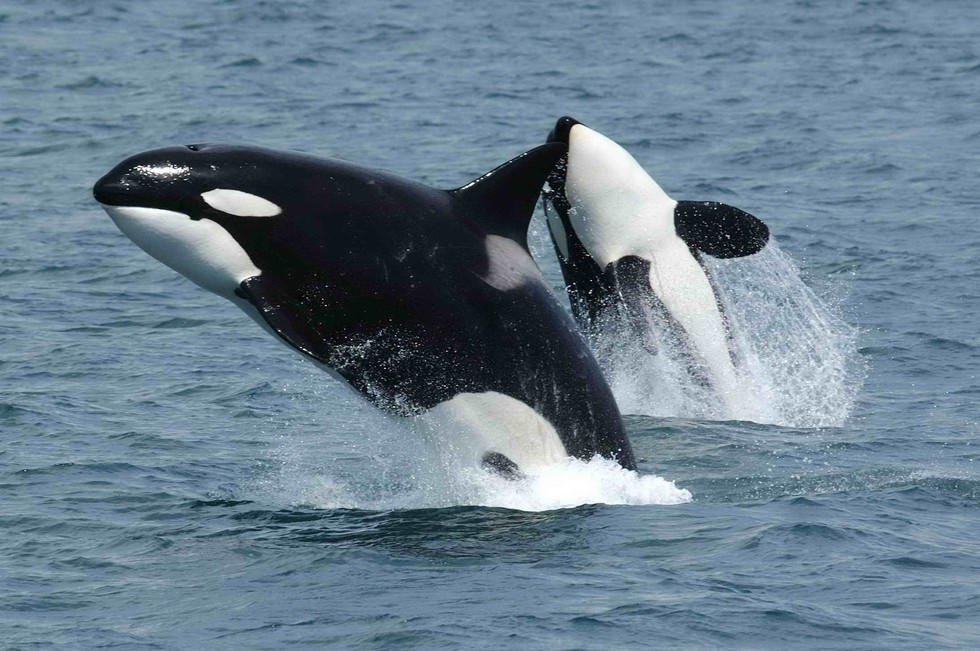 (Credit: Wikimedia Commons)
The acclaimed documentary "Blackfish" includes a harrowing scene of one of SeaWorld's orca mothers screeching after being separated from her calf, which the park's critics allege happens regularly. SeaWorld has denied these claims, even going so far as to celebrate the mother-calf bond with a PR campaign that, ironically, features separated whales. But while SeaWorld admits that keeping whale families together is integral to the animals' well-being, their actions tell a different story -- the list of captive calves that have been separated from their mothers is astonishing.
3) SeaWorld runs an orca breeding program that shows little regard for cetacean health.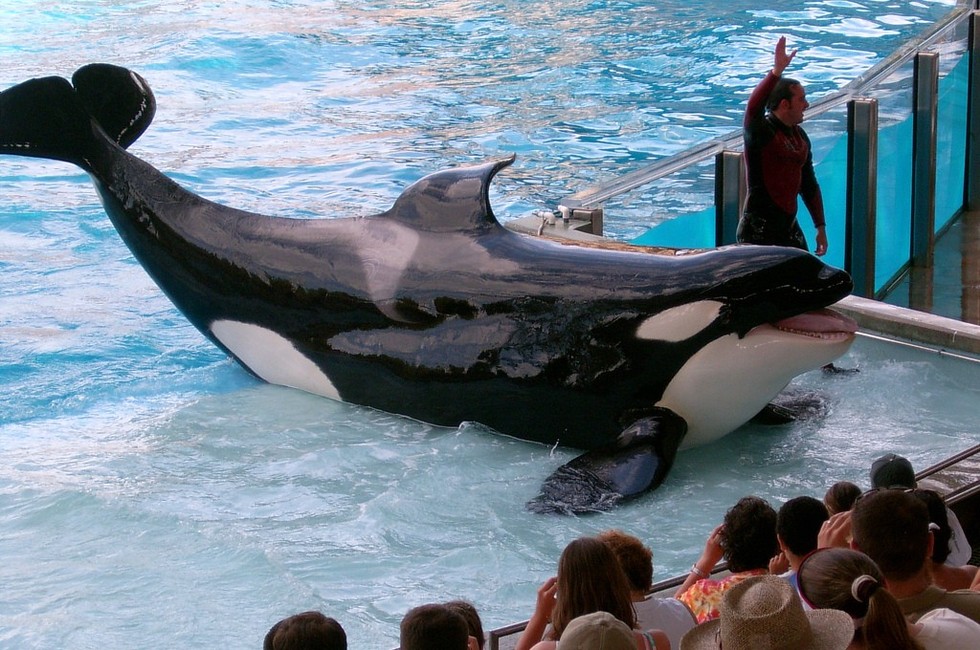 (Credit: Abi Skipp via Flickr)
When the capture of wild orcas became illegal, SeaWorld established a regimented (but not very scientific) breeding program that fails to consider orca welfare. Female whales are forced to breed around the young ages of 8 or 9, despite research that shows the average orca breeding age to be closer to 15. SeaWorld also conducts a practice of continuous breeding, constantly artificially inseminating females with ejaculate from male "studs" who are often aggressive -- or closely related to their breeding partners. As a result, many of SeaWorld's orcas are inbred, which can cause major problems for the survival and rearing of calves.
4) SeaWorld stole baby penguins from their colony in Antarctica.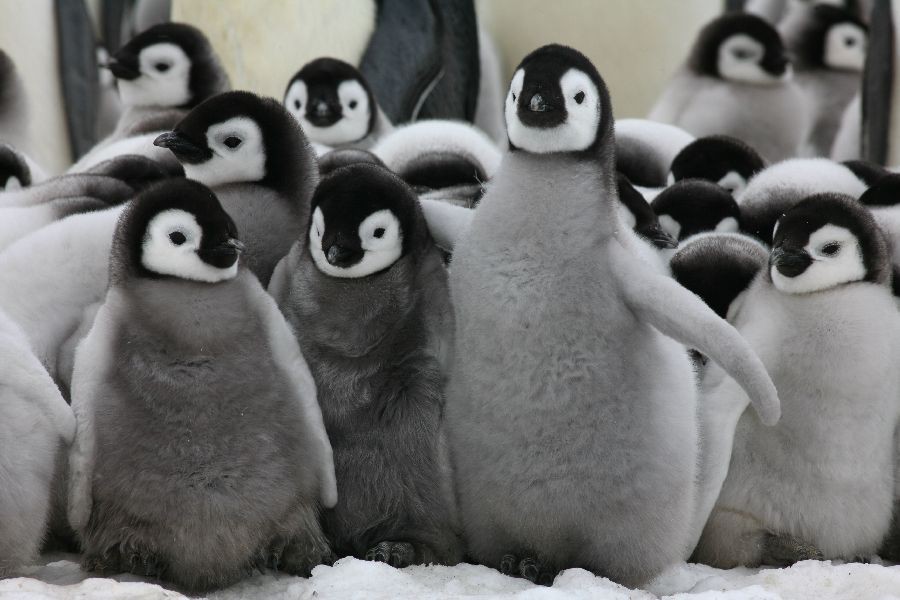 (Credit: Photovolcanica)
SeaWorld may deny separating orca families -- but they haven't denied stealing penguin chicks from their colonies in Antarctica. According to one report, SeaWorld went on a 2011 mission to capture 10 dependent emperor penguin chicks from their parents -- particularly heartbreaking because emperor penguins are known to be some of the most dedicated caretakers in the animal world. The park countered criticism of the capture by claiming that the chicks were taken on behalf of a nearby university -- but they were later transferred to SeaWorld's "Penguin Encounter" exhibit.
5) SeaWorld shows little regard for worker safety -- in fact, they lobby against it.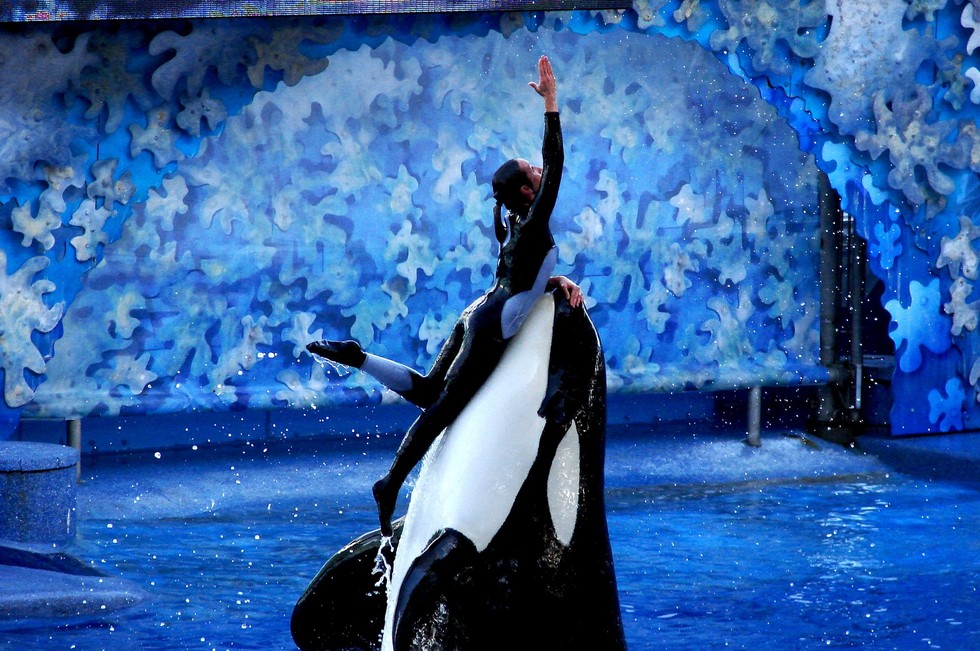 (Credit: Wikimedia Commons)
At the center of "Blackfish" is an ongoing legal battle SeaWorld has been fighting with OSHA, the federal agency that enforces workplace safety and health standards. SeaWorld petitioned a federal court of appeals to continue allowing orca trainers to swim in tanks with the animals, which has been called dangerous and stressful for both humans and whales. (The court denied SeaWorld's petition.) Additionally, SeaWorld has also been a huge proponent of legislation that would allow its parks to deny workers health coverage in spite of the Affordable Healthcare Act (despite relying on dangerous levels of chlorine in its tanks that threaten employee health).
6) SeaWorld drugs their animals -- even when they're nursing -- against accepted veterinary guidelines.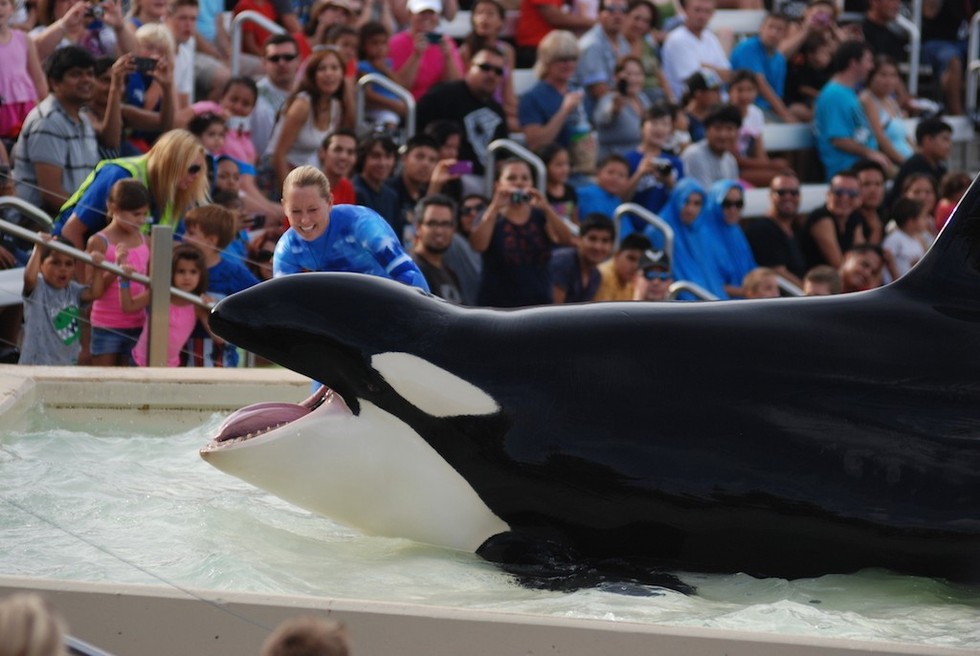 (Credit: Wikimedia Commons)
Healthy animals don't need psychoactive drugs, but animals at SeaWorld do. The parks' captive orcas not only display troubling behavior that warrants psychoactive intervention, but they also receive that intervention in the form of benzodiazepines like Valium and Xanax -- even if they're nursing calves -- against widely accepted veterinary guidelines. Animal welfare advocates say the aggression and anguish captive animals display, which often prompts the use of psychoactive drugs, is the result of their captivity.
7) SeaWorld profits off keeping orcas and other marine animals in captivity.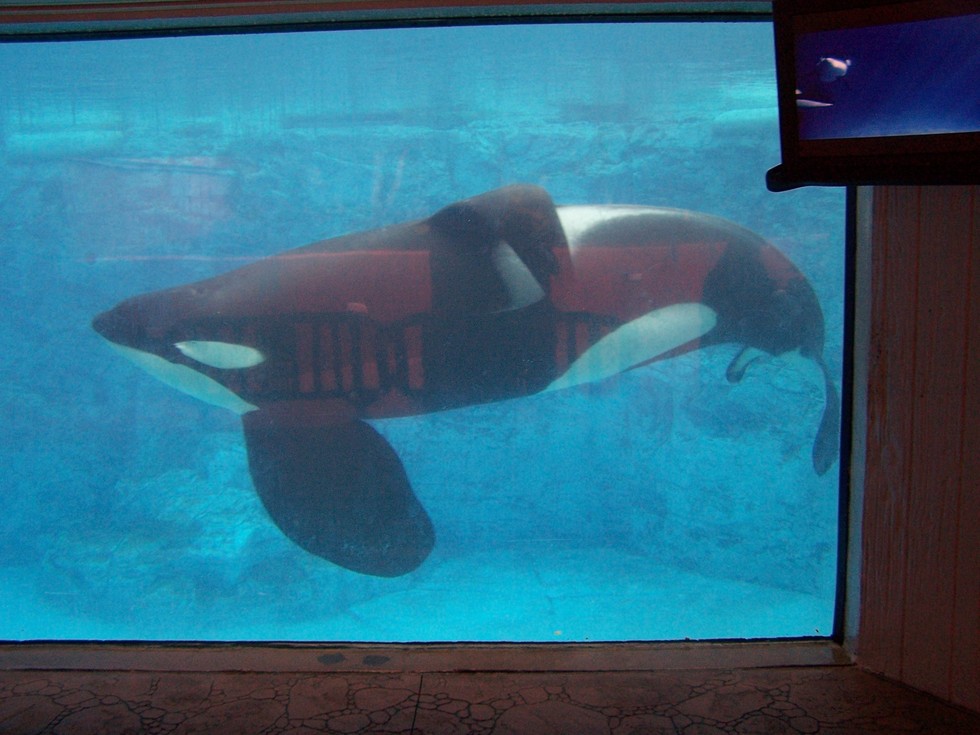 (Credit: Wikimedia Commons)
Despite evidence that captivity not only induces unnatural behaviors in whales, but also endangers trainers, SeaWorld continues to keep intelligent marine mammals -- including orcas and dolphins -- in detrimental captive environments. Both research and anecdotal experience have shown that the lives of the parks' captive animals are marked by pain and suffering, which these bright creatures would never have encountered were it not for SeaWorld.
Join us in pledging never to visit SeaWorld or any other marine parks until they empty their tanks.