Why Reindeer, Turtle Doves And More Delightful Animals Are Part Of The Holidays
<p><a class="checked-link" href="https://www.flickr.com/photos/briangratwicke/6926278362/sizes/z/">(Flickr/brian.gratwicke</a>)</p>
Christmas is full of mythical creatures and cute, sparkly critters decked out in red and green, whether they're ornaments for your tree or a decoration to put on the mantel. But do you know how some of these animals became associated with the holiday in the first place?
1. Reindeer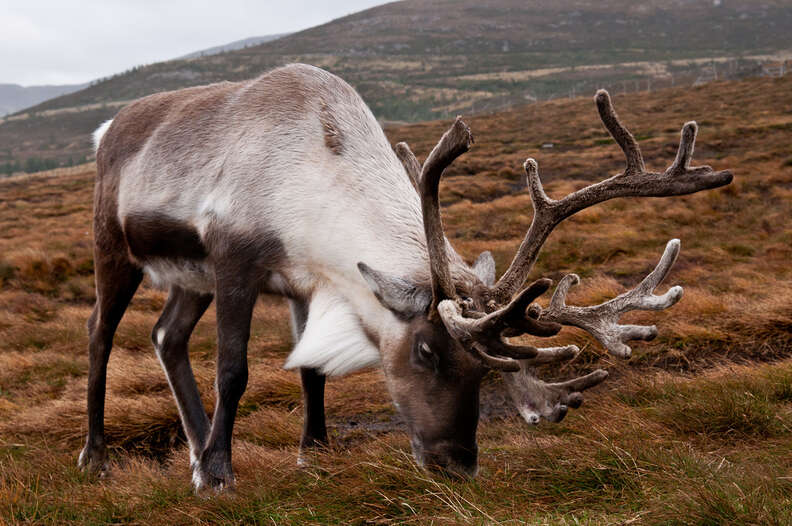 The most famous reindeer of all was almost never famous at all. The idea of flying reindeer pulling Santa's sleigh came into being thanks to the popular 1823 poem "A Visit From St. Nicholas" - better known as "'Twas the Night Before Christmas" - by Henry Livingston Jr. and Clement Clarke. The original poem listed only eight reindeer, whom most of us know by heart, though Donner and Blitzen were formerly Dunder and Blixem. A writer working for Montgomery Ward named Robert May, however, created Rudolph more than 100 years later. May was tasked with creating a character who could be used in coloring books to hand out to kids visiting Mr. Claus. He clearly succeeded.
2. Turtle doves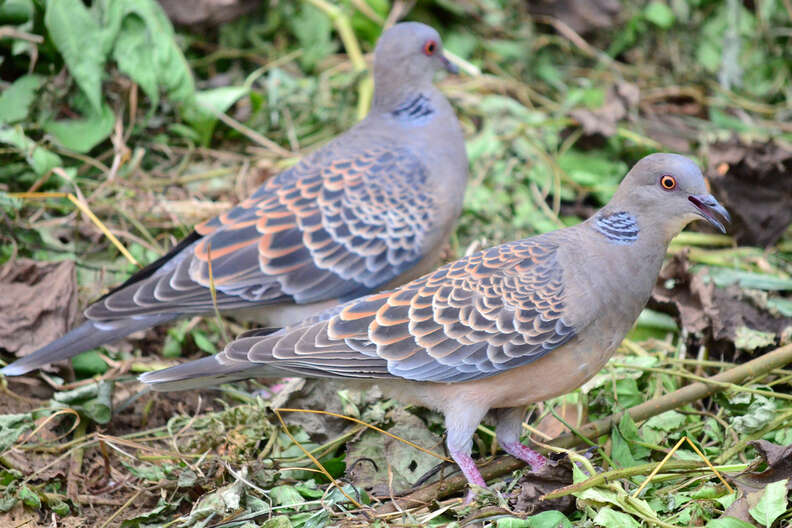 Do you plan on giving your loved one the gift of two turtle doves this holiday season? If so, it might be because you recall them being the second gift in the classic song "Twelve Days of Christmas." These beautiful birds have actually been featured quite prominently in poems and stories throughout history. The most important mention, though, was a verse in the New Testament in which two turtle doves are sacrificed during the birth of Jesus Christ. That, my friends, is how they found their way into the Christmas season.
3. Mice
When searching for ornaments or decorations this holiday season, you're bound to come across dozens of plastic mice adorned in their cutest Christmas outfits. They hang from trees or sit out in front yards with a present in their lap and a red Santa hat on their heads. Though many people have created adorable holiday stories that imply a mouse was present in the manger when Jesus was born, it doesn't appear in the Bible. The real reason that a mouse has become a part of the holiday season is the same as the reindeer - two very clever men decided to mention one in "The Night Before Christmas." It also doesn't hurt that they're so darn cute.
4. Goats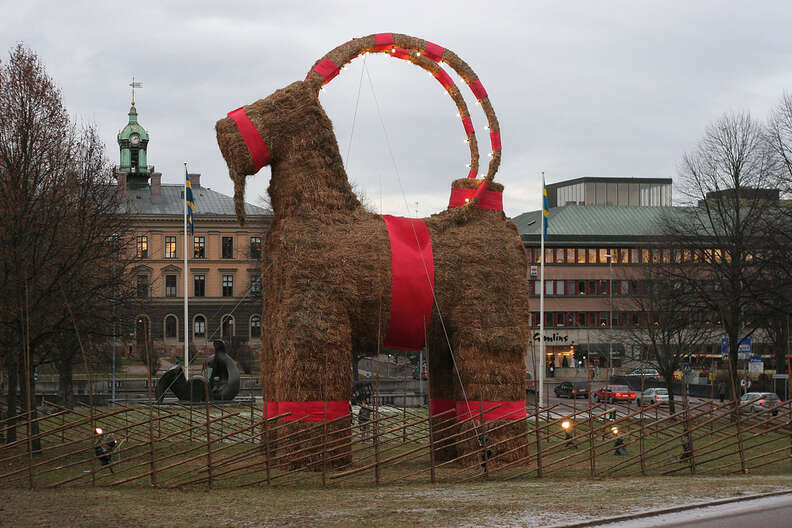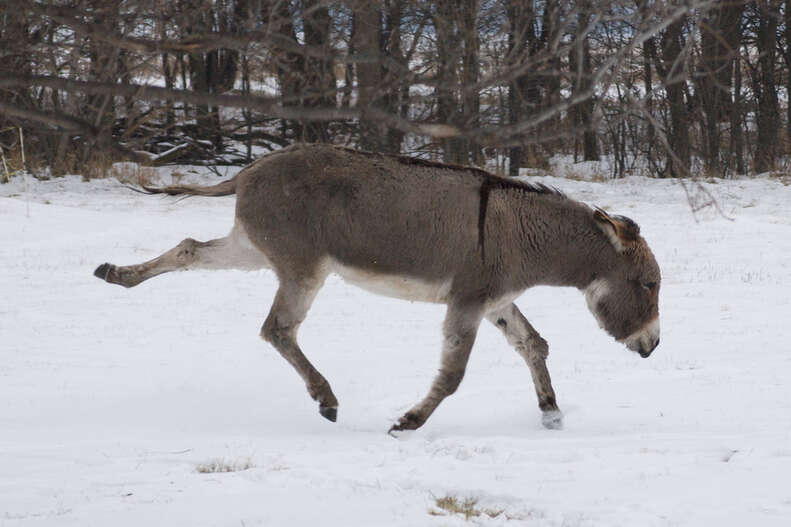 Many Christmas lovers are familiar with the tale of Nestor, the Long-Eared Christmas Donkey who just wants to fit in. The story is based on the Biblical tale of Mary's trip to Bethlehem to give birth to her son. That's why you'll often see donkeys in Nativity scenes in front yards as well as in other decorations. The truth, however, is that donkeys weren't anywhere near the manger during the birth of Jesus, according to the Pope. Nestor is still pretty awesome, we think.
6. Penguins and polar bears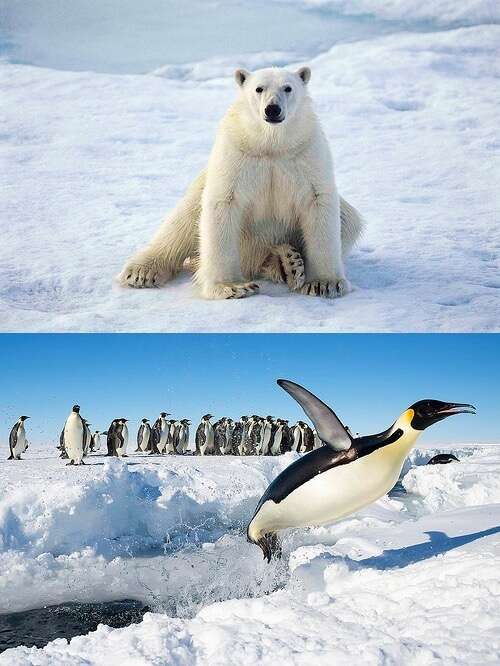 The presence of penguins and polar bears in Christmas festivities is kind of a no-brainer, since they both live in cold environments, just like Santa. It's uncertain how they became part of the holiday season other than that, but it might be fun to point out that you should probably keep them separate. Polar bears exist only in the North Pole, while penguins exist in Antarctica. On second thought, polars bear hanging out at Santa's home in the North Pole makes complete sense now. We're still not sure how the penguins got there, though, unless they hitched a ride on his sleigh.