5 Things I Learned Adopting My First Cat
A few weeks ago, I adopted a cat for the first time on my my own. I was excited, but as I walked up to the ASPCA center near my home, I found my excitement had turned to anxiety.
As a first-time adopter, I wasn't exactly sure what to expect, but I imagined it would be somewhat like a job interview and speed-dating wrapped into one. After all, it's a serious matter: adoption involves committing to love and take care of another living being for its entire life.
Nevertheless, I quickly learned there was no need to be nervous. Not only was my experience nothing like a job interview, it was downright pleasant -- even educational. And since June is Adopt A Cat Month, I'm going to demystify adoption for any scaredy cats (sorry, had to!) who want to adopt. Now is as good a time as any to make the leap and adopt a needy feline!
Here's what I wish I'd known going in:
1. Cats have different "personality types."
You already know that cats have different personalities, but the ASPCA has it down to a science. The ASPCA assesses the cats' personalities based on a few important factors (how outgoing they are, how well they adjust to new situations, etc.) and match them with adopters whose lifestyles will make them the happiest. But even if you're adopting from a place without such a system, you can still learn a lot about how diverse cats can be from the Feline-ality page.
2. It's totally not awkward if you leave without a pet.
The workers at the ASPCA emphasized to me that there was no obligation to get a cat. While naturally they want to help the sheltered animals find homes, they genuinely don't want anyone to adopt an pet they don't love. If you don't find your cat soulmate immediately, they reminded me, you can always come back another day.
3. You might want to bring some tissues.
When I finally completed the adoption process, I started dancing with excitement. (Weird, I know.) But according to one ASPCA volunteer I met, people have lots of different emotional reactions to adoption, the most common of which is crying tears of joy. So prepare to be moved.
4. Just because it's not a kitten doesn't mean your cat won't love you immediately.
Even though Clarence (who was a year old when I brought him home) was very friendly at the ASPCA, I was prepared to have an awkward transition period as he got acclimated to his new life. But as soon as he arrived, he jumped out of the carrier and started prancing around and purring. He definitely fit the "Personal Assistant" personality type they'd given him.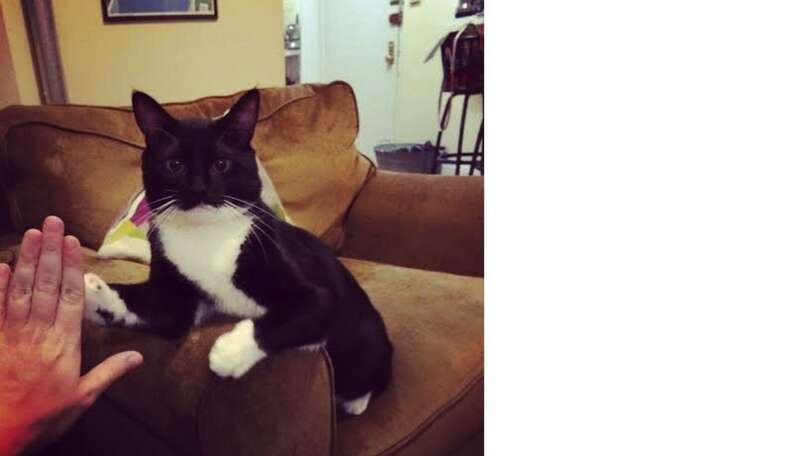 But even for cats who aren't as gregarious as Clarence, and who need more time to adjust, it's important to remember: they still love you. They probably just need some space and some time to get oriented.
5. All cats are different.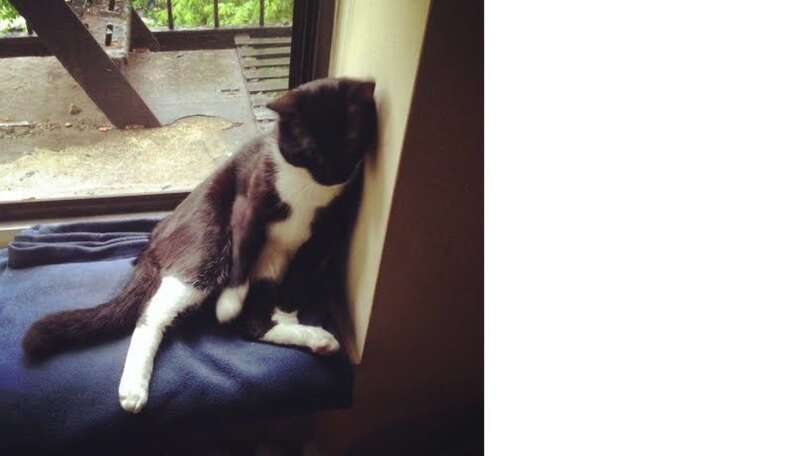 When I was a kid, I had a beloved cat named Otis, and I wanted Clarence to be exactly like him. Yet, while they certainly have some similarities, Clarence is very much his own being, with his own quirks and preferences. And guess what? I love him just as much!
There are lots of cats in need of a home, and even if you can't adopt, there are other ways to help. To learn more about Adopt a Cat Month, and how you can contribute, visit ASPCA.org. For more resources, check out HumaneSociety.org or AmericanHumane.org.