If you think humans and animals are completely different you might be wrong. We can learn a lot from exotic animals in the wild. In fact, wildlife can teach us valuable lessons about how we should live and make our lives more meaningful. We've compiled a list of five key lessons the animal kingdom practices on a daily basis in order to live the fullest life.
1. Think of yourself
Wild animals learn a lot from their parents but the parents never tell their offspring what to do when they are adults. Wildlife offspring follow their instincts. You may be receiving different messages about what you should do and how to live your life but realize these suggestions may not be right for you. Consider how fish, along with many other animals, can foresee natural disasters before they happen. Listen to your instincts. You are the best person to make decisions about yourself. You can typically avoid natural disasters by following your heart.

2. Plan ahead
Birds, seeking a new home, know they need to find the best necessities early to make a great nest. A nest is essential for security. Birds know a sturdy nest cannot be built in the last second of an oncoming storm. So plan ahead and invest in yourself financially, educationally, and professionally. The proactive steps you take now will positively impact your future and carry you through any tough storms.
3. Be safe and smart
Did you know dolphins put sea sponge on their snout for protection when they scrounge the ocean floor? Dolphins are intelligent and innovative to keep themselves safe. Although touring other countries is a smart idea, learn about ways you can avoid bad situations. While you're young you may want to take daring risks but just remember sometimes safe ideas are smart.

4. Stay in the moment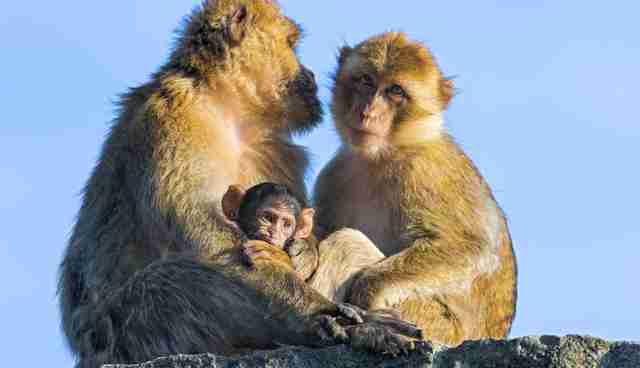 Ever observe a monkey in the rainforest? Monkeys are extremely observant and it never seems like a monkey needs to be told to pay attention. Be a monkey! Monkeys never think life is boring; they take every second as it comes. Monkeys deal with everything life throws at them and they throw right back, literally. Life is too short to worry about small things. Appreciate every second life brings you. Monkeys do!
5. Have fun and no regrets
Grown elephants play in water, chase each other, and never get scolded for having fun. Sometimes life is about letting go and finding opportunities to laugh. You never see elephants regretting playful times. Regrets do not exist. Animals evolved over time because they didn't dwell on the past; they learned and developed into better animals. Exotic animals teach us there are no regrets in life, only lessons learned.
By Calley Edlund Calley Edlund is an Online Journalism Intern at Frontier, an international non-profit volunteering NGO. Frontier has over 300 dedicated conservation and community development projects as well as plenty of inspiring www.frontier.ac.uk/Volunteer/Volunteer.aspx?utm_source=TheDodo&utm_medium=gapyearblog&utm_campaign=BlogArticle">gap year ideas to help make your time out meaningful. For more information on all the opportunities available please visit www.frontier.ac.uk. Check out Frontier's blog "Into the Wild" where you can read more articles like this! Happy reading!
Get more from us on social media with Facebook, Twitter, and Pinterest. See more from volunteers on YouTube, Flickr and Instagram #FrontierVolunteer.