For countless individuals on the front-line of wildlife conservation, every day is a crucial day for the Earth and its inhabitants. Here are five stories of their successes, proving that the good work done in the name of saving species is not done in vain.
Baby-Boom Marks A Turning-Point For Elephants In Chad
Like elsewhere throughout Africa, elephants in Chad's Zakouma National Park had been decimated from rampant poaching, reducing their numbers from tens of thousands just a few decades ago, to as few as 450 by just a few years ago. But thanks to a series of intensive strategies put in place to combat illegal hunting recently, elephants at the park have begun to make a remarkable recovery -- serving as a model for other hard-hit wildlife reserves to follow.
In 2010, new management from the conservation group African Parks implemented a new plan to keep one step ahead of those looking to kill elephants for their ivory tusks -- including deploying year-round patrols, both on the ground and with aerial support, as well as using satellite collars to track the animals' location as they moved about expansive reserve. Since then, not a single elephant was lost to poaching -- though the traumatized animals were still reluctant to reproduce.
But just last December, that all changed, with the now-protected elephant herds making a major step towards their own preservation. For the first time years, conservationists counted more than 20 newborn offspring born in just one breeding season -- a significant turning point for a herd which, like so many, had seemed to be sliding towards inevitable extinction.
Right Whales Return To Canada After 60 Years Away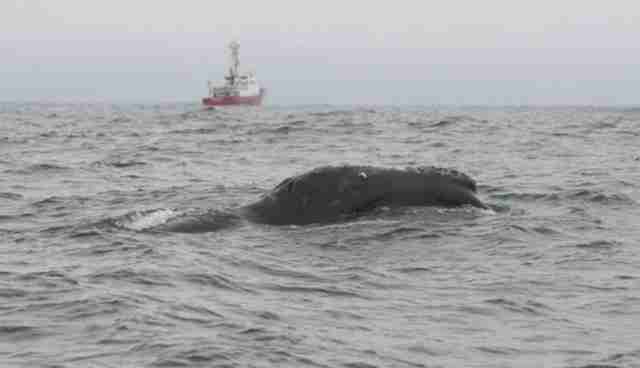 Northern Pacific Right whales were once a common sight along the west coast of Canada until they were nearly wiped out entirely from unregulated whaling operations in the 19th and early 20th century. Even after the practice was outlawed in the 1930s, right whales were never to be seen again -- leading some to believe that the 50 or so still in existence might never return to their native coastal waters. That is, until recently.
Last summer, workers from the Department of Fisheries and Oceans made an incredible discovery in the waters off of British Columbia -- a single right whale, the first of its kind to be seen there in more than 60 years. Although there were doubts that the whales would ever return, conservationists already had a recovery plan in place just in case they were to return.
"The population is so small it's hanging in the balance," said DFO worker John Ford. "But this is a positive sign."
Dwarf Foxes Make A Remarkable Recovery In California
There was once a time that the future looked bleak for the dwarf foxes that live on the Channel Islands, off the coast of Southern California.
Up until a few decades ago, the distinctly diminutive species had no natural predator -- but as the islands' bald eagles began to die off there from the insecticide DDT, they were replaced by Golden eagles, which did have a taste for the small foxes. By the mid-1990s, dwarf fox numbers had plummeted from the thousands to a few as dozens -- prompting them to be listed as a 'critically endangered' species.
But just a few short years later, conservation tactics put in place to stave of their extinction did more than save them -- they led to one of the fastest recoveries of any animal in the history of the Endangered Species Act.
In a multi-pronged approach, officials from the National Park Service and the Nature Conservancy launched several captive breeding programs to bolster the fox's numbers. Meanwhile, wildlife officers carefully scoured the islands for Golden eagles, capturing and relocating the invasive predators back to the mainland.
Amazingly, a little more than a decade after hitting declines of 95 percent, today the Park Service says that dwarf foxes have made almost a complete recovery -- numbering again in the thousands.
"It's a strange thing," NPS biologist Timothy Coonan said last year. "The official recovery plan has not even been finalized [by the U.S. Fish and Wildlife Service], and yet these populations are doing so well that they can come off the Endangered Species List."
Tigers Move In To Village In India After Everyone Agrees To Leave
As India's human population continues to skyrocket, expanding ever-deeper into pristine habitats, the country's Bengal tiger numbers have been in steep decline -- in some places by as much as 60 percent. But in an incredible show of solidarity with wildlife squeezed by this encroachment, villagers have begun to voluntarily relocate to make room for tigers and other imperilled species.
Last year, at the request of the National Tiger Conservation Authority, 200 families that lived in the village of Navegaon, bordering a tiger reserve in central India, packed up and relocated. A little over two months later, a host of animals that had formerly been kept at bay moved back in -- including the critically endangered tigers.
"Before Navegaon was shifted, there were sporadic sightings of leopards and tigers near the village. However, post relocation, carnivores and even herbivores are regularly seen in the 400 acre area that has become inviolate," wildlife warden Bandu Dhotre tells the Times of India. "Now carnivores can prey on herbivores in the same area without coming into conflict with humans. This is the best part of relocation."
Across India, nearly 100 villages have so far agreed to relocate -- an impressive show of commitment towards ensuring that animals, too, have space to safely roam.
Grey Wolves Reclaim The American West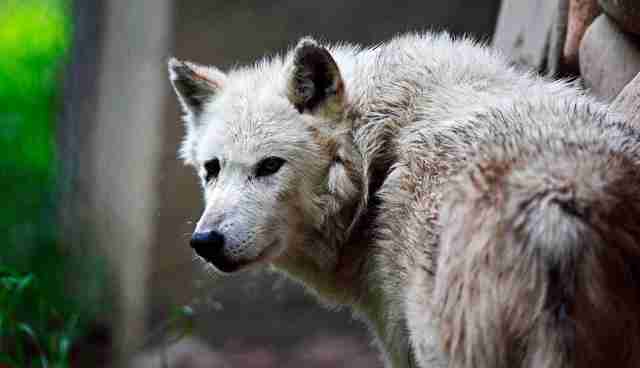 There was once a time when Grey wolves could be found throughout North America, but after decades of being over-hunted as a "problem predator" among ranchers, the species was wiped in the American West by the 1930s.
But eventually attitudes changed. In the mid-1990s, a pack of wolves were reintroduced to Yellowstone National park and granted new protections under the Endangered Species Act. Since then, they have begun to make incredible advances, returning to states where they had not been seen in nearly a century.
Today, in western states, the iconic predators are once again beginning to thrive. Just last month, Washington Fish and Wildlife officials documented more than 50 individual wolves in a total of 13 packs in the state -- an incredible increase from just a handful of the animals which were first spotted in 2008 after a 70 year absence, serving as a testament to Nature's ability to recover from impossible-seeming odds when given the opportunity to do so.