Conservationists and rescue workers will go to great extremes to save the species they care about, sometimes even to the ends of the Earth -- or sky. Airlifting animals to rescue them from danger or as part of a conservation program is not a new idea -- but its nonetheless spectacular. Here are five stunning views of flightless animals taking to the skies.
1. Polar bears
When polar bears wander into populated areas in Canada, the only thing local authorities can do is sedate them and then return them to the wild. As it turns out, the best way to do this is by airlifting them back home. A mother and her cub took the journey last year: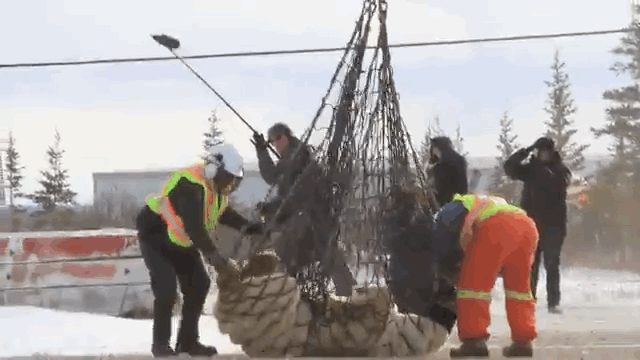 Another bear was taken from "polar bear jail" -- the facility where wandering bears are kept before they can be transported.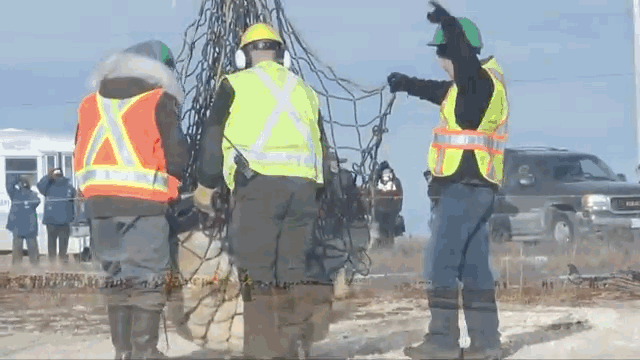 The bears are moved far enough so they can't return to the town that season again.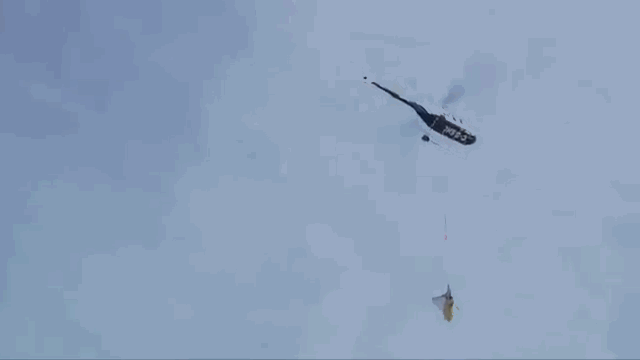 2. Rhinos
In 2011, 19 endangered black rhinos were sedated, blindfolded and hoisted by their ankles to transport them to a new conservation site.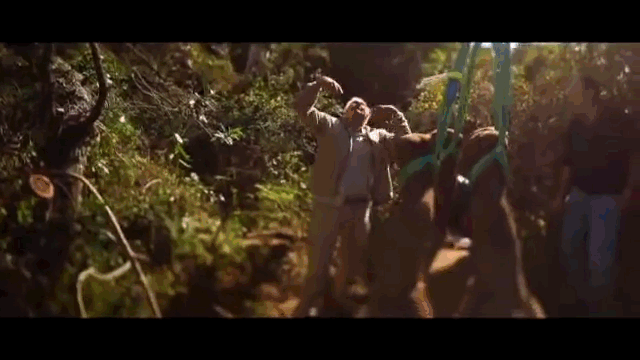 The project, funded by the World Wildlife Fund, was necessary to move them over long distances -- there are few, if any roads, on which to move animals this large.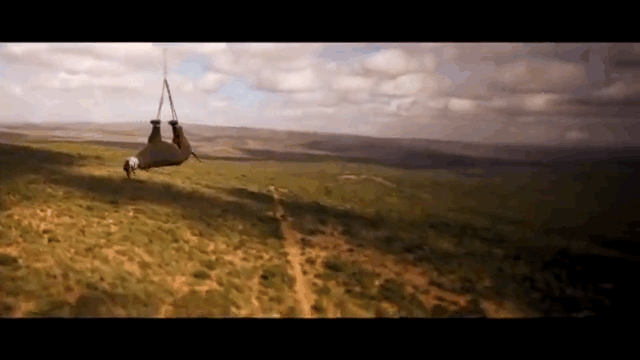 The flight was only about ten minutes ...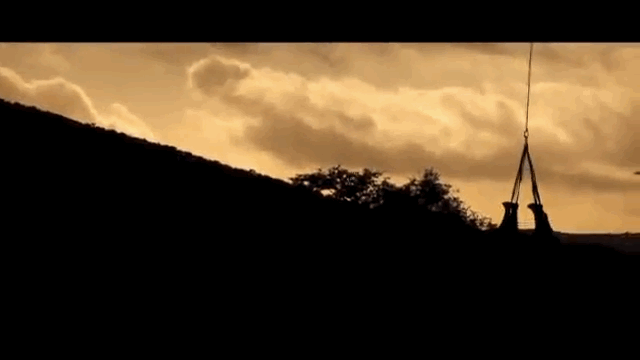 ... And the rhinos all made it safely to their new homes.
To date, about 120 rhinos have been transported this way.
The measure is part of a massive campaign to save the black rhino, a critically endangered species that has been targeted by poachers for its valuable horn.
Once in the air, they can reach heights of 3,280 feet up.
3. Grizzly bears
When three grizzly bears were found orphaned, rescuers sprang into action to save them, keeping them for seven months at a sanctuary until they were strong enough to be moved.
They were tranquilized and airlifted to a release site ...
... And landed safely in their new home.
4. Swiss cow
A Swiss cow living high up on a mountain would never have been able to walk down the steep cliff, because of a painful ankle injury. Thankfully, a helicopter pilot came to her rescue, picking her up from the farm and dropping her off at the veterinarian.
Apparently, this isn't an uncommon sight in the mountainous area.
5. Horse
An unlucky horse had been stranded on a sandbar in the Gila River in Arizona for four days, when rescuers were finally able to reach him by helicopter.
Blindfolded and strapped in, the horse was carefully brought to safety.