After wintering in South America, the Hog Island Ospreys have returned to Maine, settling into their HD nest. The pair, nicknamed Rachel and Steve, arrived home in late April and hatched three eggs this June.
Enjoy these adorable photos captured by cam fans and check in on the growing family at explore.org.
User Artemis snapped this shot of the chicks sleeping.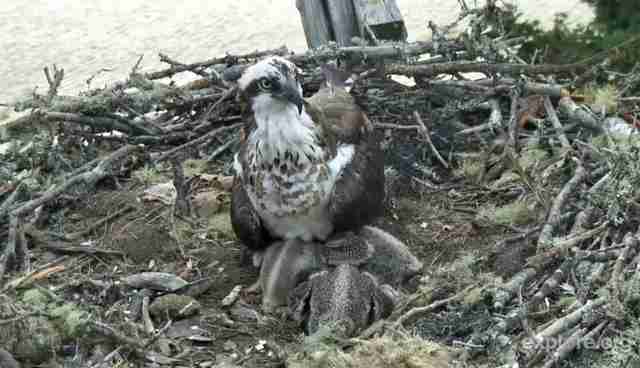 EricTak caught the young birds trying to stay close.
Evelyn G saw two eager chicks trying to get a wing up on lunch!
Regina captured a stare down.
Head over to explore.org to capture your favorite moments with our snapshot button!