The lengths some people will go to for animals! Don't try these at home, they are all illegal.
1. A man tried to fool customs officers at China's Guangzhou international airport by hiding his reptilian friend in a burger bun smeared with mayonnaise. "There's no turtle in there, just a hamburger," the man responded when asked about the turtle-limb-shaped protrusions.
2. This woman made it all the way from Singapore to Melbourne in this makeshift fish-skirt. Customs officials said they stopped the woman "after hearing 'flipping' sloshing noises coming from the vicinity of her waist."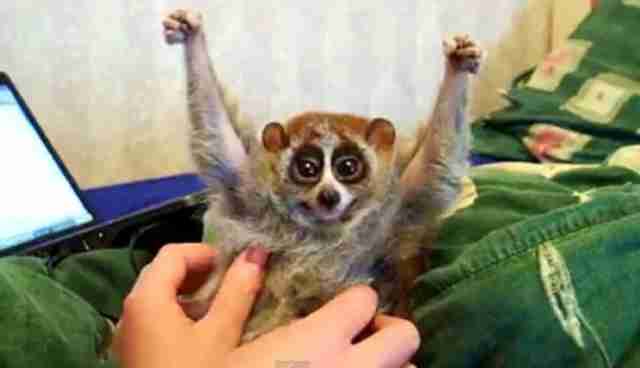 3. Robert John Cusack almost got away with getting his animals by airport officials until an endangered bird of paradise flew out of his luggage. When asked by customs agents if he had any other items to declare, Cusack answered, "Yes, I've got monkeys in my pants". It turned out to be two lorises actually. Unsurprisingly, the custom inspector claimed that this was the first case of monkeys in the pants that he had encountered.
4. A man was arrested at the Bangkok airport with the contents of a small zoo in his luggage. Agents found two leopards, two panthers, two macaque monkeys and an Asiatic black bear in his luggage.
5. A man smuggled a marmoset monkey through LaGuardia airport by hiding it under his hat. He was finally given away when passengers aboard the airplane noticed the furry primate perched on the man's ponytail. One passenger approached the man and asked him if he was aware that he had a monkey on his head. The man informed the passenger that indeed he was.