5 Amazing Things Dogs Can Sense Before They Happen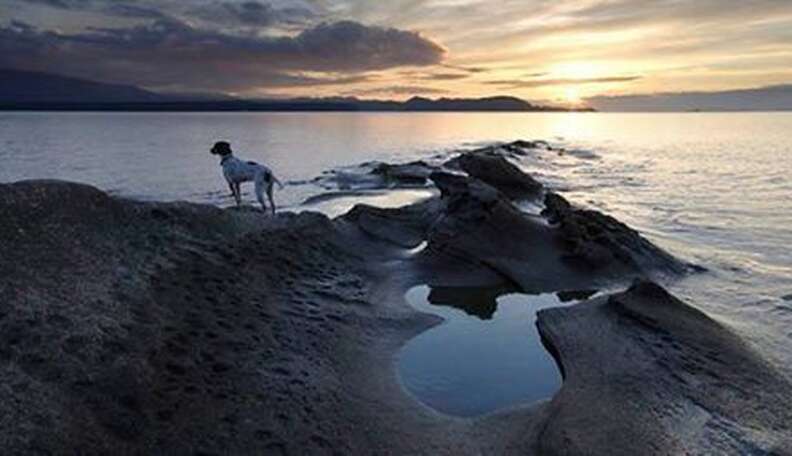 It is a well-established fact that dogs are intelligent creatures. They are also more aware about their surroundings as compared to humans, and can easily pick up what is going through the minds of their owners. According to some people, dogs can even sense some paranormal activity and can predict when someone is about to die. Here, I have compiled five things which dogs can sense when they are about to happen:
Bad weather: Dogs are capable of detecting bad weather. People who enjoy ownership of a dog can tell this. Their dog starts to bark or cuddle in their owner's lap before we witness bad weather. Whether it is a storm or thunder, dogs are masters at predicting the terrible weather.
Simple science is behind this intelligence of picking up weather conditions by dogs. Dogs are capable of sensing the barometric pressure drop and any shift in static electric field. Change in air pressure and electricity are indications of adverse weather.
Apart from this, dogs are also good at hearing sounds of thunder of storm before we can hear them.
Earthquakes:
'Dogs can detect earthquakes,' the belief has been around for hundreds of years.
Although no scientific till date has proved that dogs can reliably predict the arrival of an earthquake, there is some science that supports the fact that dogs can forecast an earthquake. According to seismologists, dogs can sense the electrical signal which is produced by the movement of rocks beneath the earth.
When earthquake occurred in Japan in early 2011, people witnessed some crazy behavior from dogs, elephants and other animals before the earthquake. In similar example from China in 1975, people reported strange behaviors from animals before the earthquake which killed about 2,000 persons.
Danger: Dogs are highly sensitive of pheromones which we are not aware of. This is the reason dogs can predict possible danger. They can get to know about the intention of a person we meet by sensing their subtle facial expressions and body language. Not only dogs can make you aware about any danger from a person, they are also good at detecting bombs, drugs etc.
If your dog shows unusual dislike towards someone, he is making you aware about the potential threat that person can present to you.
Serious diseases in humans: Dogs are capable of detecting cancer, even when it is at stage zero.
Researches have found that cancer tissue release particular chemical that is different to normal tissue, and dogs are surprisingly good at recognizing the difference between malignant tissue and normal tissue. A woman from California noticed that her dog used to lick her right breast, and when she went to doctor she was diagnosed with breast cancer. In a research, a trained Labrador retriever was able to successfully detect colon cancer in people with more than 90 % accuracy rate.
Not only cancer, your dog can alarm you when you have low blood sugar and seizures.
Pregnancy: Although, there is no concrete scientific evidence that proves that dogs are capable of sensing pregnancy, so many examples prove it. Dog's ability to read human body language, smell, and behavior helps him to detect pregnancy. Certain changes happen in the odor, body shape, body language, mood and behavior of pregnant woman which dog can read easily.