3rd Big Cat Killed In U.S. Zoos In 3 Months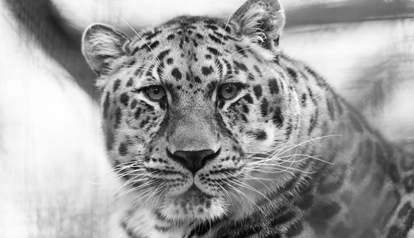 <p>Flickr, <a href="http://www.flickr.com/photos/ekilby/">Eric Kilby</a></p>
An endangered female Amur leopard that was being forced to breed at a Pennsylvania Zoo was killed by her would-be mate on Tuesday, marking the third time an incident like this has happened in the U.S. over the past three months.
The two leopards, 5-year-old Edgar and 7-year-old Lina, were placed together in a cage at Erie zoo on Monday, in the hopes that they would reproduce. But Erie attacked Lina, biting her throat. A veterinarian was unable to save the cat, who was on loan from the Minnesota Zoo.
"Many of these animals live their lives relatively solo, and they come together only to breed or mate, so it can be a kind of aggressive process," said Erie Zoo president and CEO Scott Mitchell.
Violence during mating may not be unusual for big cats, but it's rare that an animal will actually die. But in December, the San Diego Zoo reported that a female Malayan tiger was fatally mauled by her intended mate during an attempt to breed, and November, a 5-year-old female lion was fatally bitten on the neck by a male lion at the Dallas Zoo in full view of a horrified crowd.
ACTION ALERT: Zoos and Aquariums
Hundreds of millions of people visit zoos every year, despite increasing public anxiety about animals in captivity. If you want to make sure you're at least visiting a zoo that makes efforts to be humane, make sure it is on the list of U.S. facilities accredited by the Association of Zoos and Aquariums; internationally accredited facilities are listed here by the World Association of Zoos and Aquariums. If you want to see whether a facility has any recent USDA violations, you can search this database. You can report a zoo or aquarium to the USDA here. And if you want to become active against having animals in captivity, Peta and Born Free USA offer places to start.