A Week For Every Whale #32. Ikaika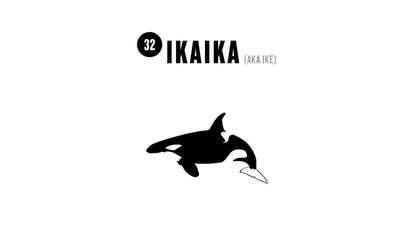 Editor's note: At the end of 2013 there were 52 orcas living in captivity around the world. Each week, 52Orcas profiles an individual orca so we can better understand his or her life history. You can see the entire project on the 52Orcas Dodo page here.
The very tight emotional bonds formed between orcas and their mothers persist for their entire lives. Decades of fieldwork have shown that the family bond is paramount to the health and well being of this species of whale. In spite of this knowledge, marine parks will often ship these animals in crates across the country to accommodate breeding loans. When he was but 4 years old, Ike, who was suffering from a bacterial infection, was taken from his siblings and his mother, Katina, and shipped from SeaWorld Orlando to Marineland of Canada. Ike later became the center of a lawsuit between these two parks, with SeaWorld accusing Marineland of not taking proper care of their orca (Marineland is currently under fire for the mistreatment of their killer whale Kiska). Furthermore, during legal battles between the two marine parks, it became apparent that SeaWorld was routinely dosing Ike with valium to curb his aggressive and sexual behaviors. Today, Ike lives in SeaWorld San Diego and in all likelihood with never see his mother again.