[Editor's Note: This story is part of our Story Behind The Shot series. Got a great shot? Got a great story? Join The Dodo and tell us about it.]
I never expected Keller to get so much attention. To me, she is just a regular dog.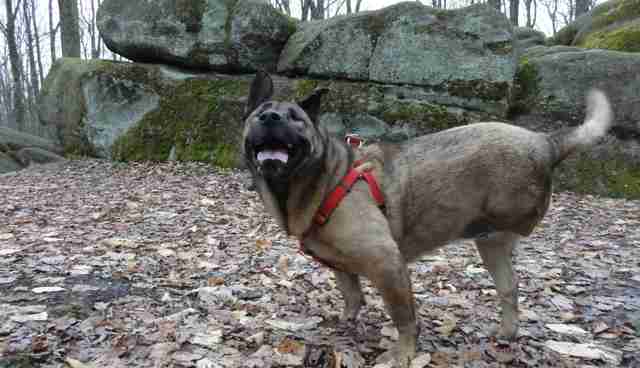 It takes her a little longer to get around, but she's pretty normal overall.
I started welding as a hobby and cape up with this for my kayak (I live very close to the Niagara River):
I soon discovered an easy way for my girl Keller -- my three-legged blind pup --to get out and have some fun!
So, I decided to work with the idea ... And started welding some more.