26 Homeless Chihuahuas Travel 2,400 Miles In An SUV To New Homes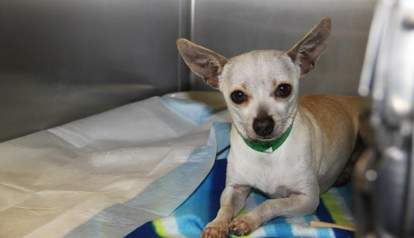 Within the rows and rows of stark cages at the county shelters in Phoenix, AZ, there are a lot chihuahuas. But thanks to the grassroots efforts of two rescue groups, 26 of them are being driven to Pennsylvania, where they'll settle into their pre-arranged foster homes.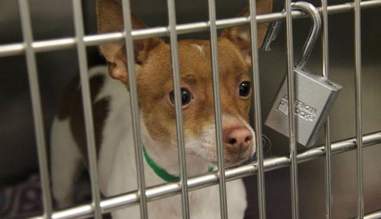 While the original plans were to rent a van, money was scarce the morning of the departure, so the volunteers opted for a smaller SUV.
Maricopa County Animal Care & Control covered the cost of all the dogs' shots and all the dogs chosen this mission are spay and neutered.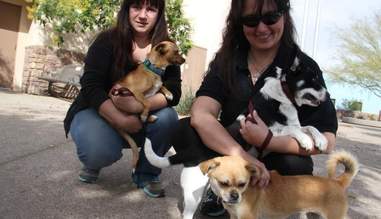 While it was bittersweet for everyone to leave behind the over 150 chihuahuas still at the county, this mission was an important pilot program for these two rescue groups.
The Chihuahua overpopulation in shelters are a problem in many cities in the Southwest. A few other rescues, such as a shelter in San Francisco which flew 68 Chihuahuas to New York with the help of actress Katherine Heigl, are also turning to cross-country solutions.
Action Alert (Animal Welfare): The laws for animal cruelty in the United States vary by state (ALDF has a helpful guide for the U.S. and Canada here; and international laws can be found using the Animal Legal & Historical Center's country search tool). To report a suspected case of animal abuse visit The Humane Society of the United States' tip page, or if the case seems urgent, call your local police department (or 911). There are several organizations doing great work to prevent animal abuse, to support them visit HSUS, ASPCA, and the Animal Legal Defense Fund.