1. "This dog showed up on my Aunt's porch... acts like it's been with us for years."
2. "Two days after I moved to Oregon, this little guy showed up at my doorstep. Meet Ounce."
3. "This is Luna, she showed up at my door during a blizzard in the middle of winter, hungry and cold."
4. "Meet my crazy mutt Roxy, who showed up in my yard and never left."
5. "This weirdo showed up 4 days ago, pregnant, hungry and purrs with her mouth open. Took her to the vet, guess I'm hers now?"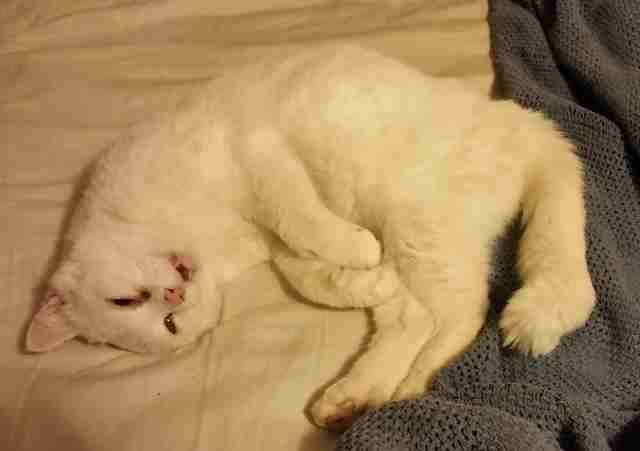 6. "It was a terrible lightning storm. The little guy was soaking wet and trembling."
7. "This guy showed up at my house 3 weeks ago and he never left. No one ever claimed him. He's so lovable and playful and now he's mine."
8. "He showed up at our house one day malnourished, missing a lot of hair, missing a tail, and unable to meow. He was super sweet so we kept him."
9. "A couple of years ago, a stray showed up at my parents' house. I fed her and then she just never left. One of the best decisions I've ever made. Meet Kate."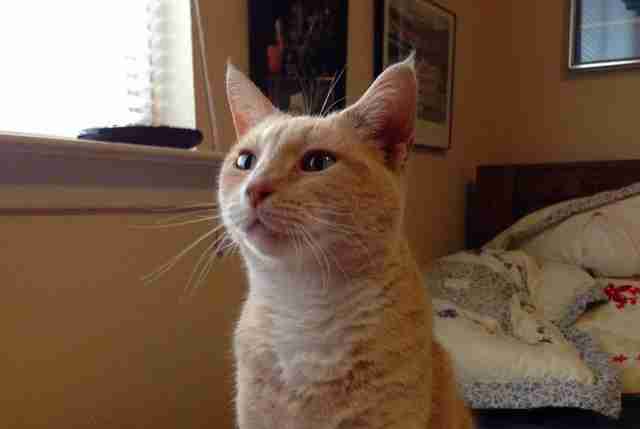 10. "He showed up on my doorstep a year and a half ago as a fist-sized kitten and thankfully never left."
11. "This is Oliver. Six months ago he showed up at our door and made himself at home. I may be biased, but I think he's the sweetest, cutest cat ever."
12. "When he showed up at my house, I thought he was a stray. He thought he was home. Turns out he was right."
13. "Reddit, meet Pandora. She showed up outside our door 3 nights ago. Now she has a forever home!"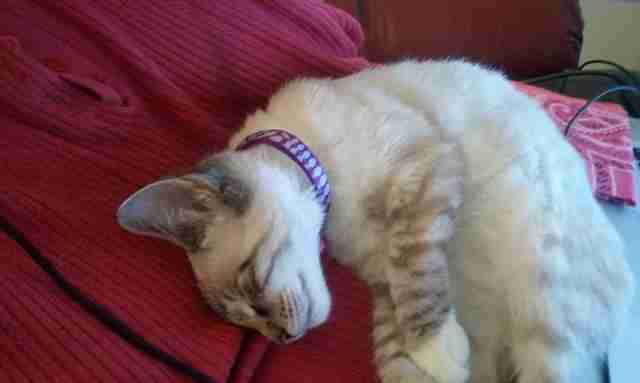 14. "This little kitten showed up at my front door, looking for food and shelter on a snowy night."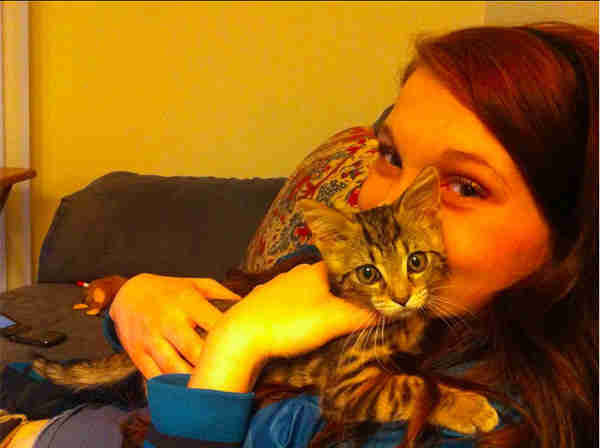 15. "This guy showed up at my house one night and never ended up leaving."
16. "This cutie literally walked into our lives. Showed up in my mom's garden."
17. "A one-eyed cat showed up at our door in Brooklyn. He is living with us a year later."
18. "I thought I was done rescuing dogs, then this sweet face showed up and didn't leave the porch for 12 hrs ... "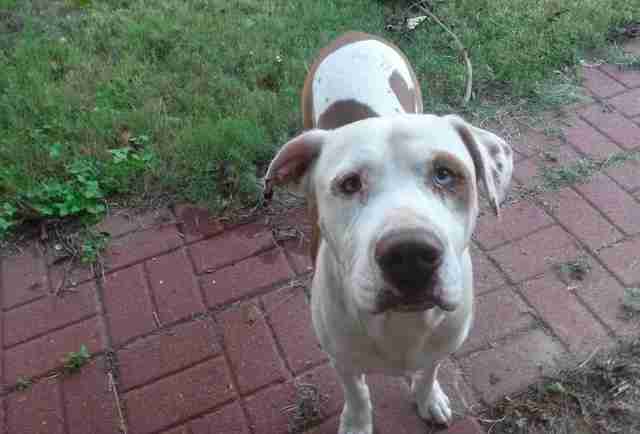 19. "This tabby kitten showed up on my girlfriend's doorstep yesterday. We named her Weetzie."
20. "One year ago today this wonderful guy showed up in our back yard and made our family complete."
21. "This old black lab showed up on my porch last year, I adopted her and dubbed her 'Grandma.' She loves going on walks down to the creek and relaxing."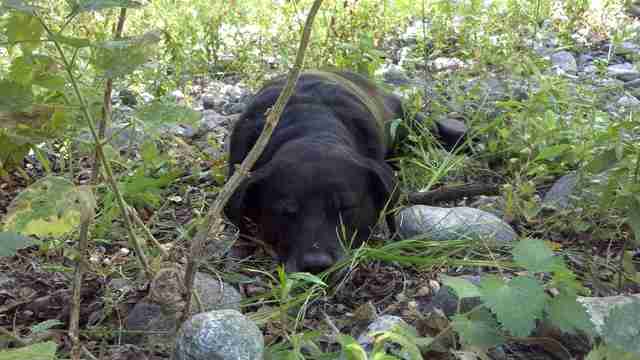 22. "This kitty showed up at my door a week ago, wrapped in a ball shivering and smelled like a dryer vent (assuming laying under one to keep warm) I took him in to my home and fed him. he's been my best buddy since!"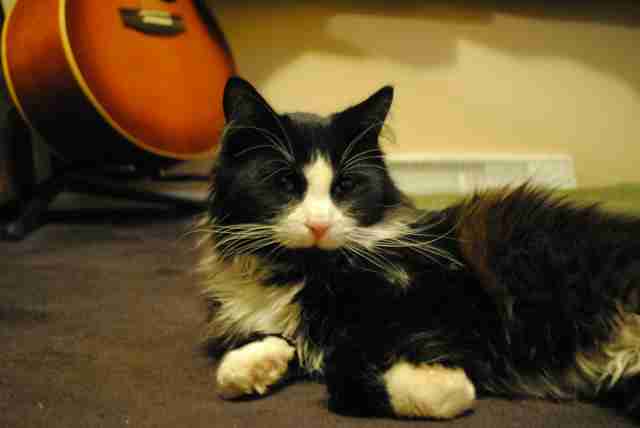 23. "This is my dog, Bear. He showed up at our doorstep five years ago and has been the best dog ever. He's been abused but now he has his forever home and he's forever in my heart."