Giant Cat Left At Shelter Finds A New Home Within Hours
He weighs 21 pounds!
Edgar the cat was surrendered to the Humane Society of Carroll County in Maryland when his owner could no longer keep him. (Edgar, it turned out, didn't get along with his owner's grandchildren.) The staff at the humane society were shocked when they first saw Edgar - because of how huge he is.
The 9-year-old cat weighs in at 21 pounds, which is much larger than an average cat. (He's not quite as big, however, as Samson, who was recently named New York City's largest cat.)
Edgar truly is a gentle giant, and the staffers who helped process him into the shelter were amazed at how loving and patient he was.
"Edgar was so sweet coming into the shelter and handled his intake process with shining stars," Michelle Fidler, director of animal care at the Humane Society of Carroll County, told The Dodo.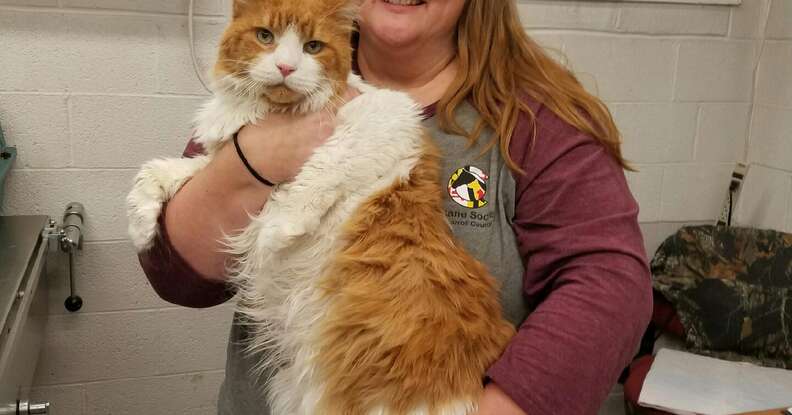 "Never did I expect to get the response that we did," Fidler said. "Currently the post has been seen by 1,402,479 people. It has 6.2K likes, 13K shares and 6.7K comments."
Edgar the gigantic cat became an internet sensation, and people from all over the country began bombarding the shelter with adoption requests for the very special cat. A local woman heard about Edgar, too, and that day she and her boyfriend made their way over to the shelter to make Edgar the newest member of their family.
"As soon as I saw his picture, I was in awe," Jenna Schwartz, Edgar's new mom, told The Dodo. "I've never seen a cat that big before, he really catches your eye. He's gorgeous!"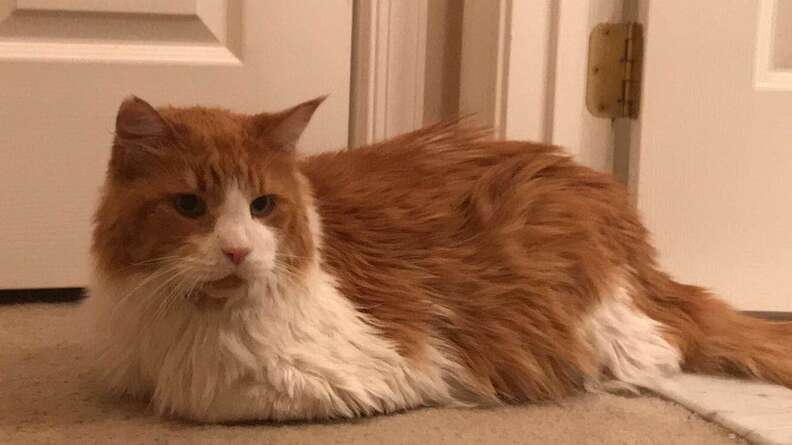 Edgar is now settled into his new home, and is loving every minute of it. He has two other rescue siblings, a cat named Loki and a Chihuahua named Thor, and they love him just as much as his new parents do.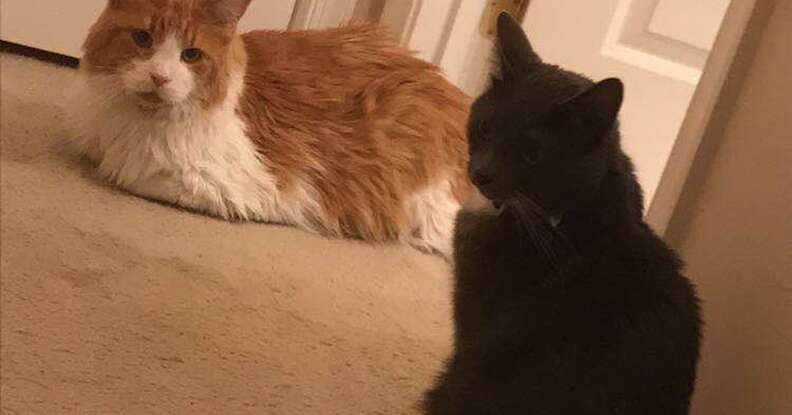 "Edgar's situation is what we hope for every animal entering the shelter," Fidler said. "He was brought to us, received his intake process and was adopted all within the matter of a few hours. We couldn't ask for anything better than that."