20 Photos That Get You Up Close With Rhinos, Lions And Elephants
I first covered international sports events before shifting lanes to the wild parts of the planet, and starting personal work in black and white. For more than ten years, I traveled in the east of Africa (Botswana, Namibia, Tanzania, Kenya, South Africa) and built a collection of images of African fauna. I try to catch the humanity and personality of each animal. Close-ups or displacement, noise or grain, my only requirement is to magnify each subject more than represent it.
Here is a selection of 20 black and white photos of African fauna.
Hide-and-seek, hippopotamus, Kenya, 2013 © Laurent Baheux
Lion in the grass, Kenya, 2013 © Laurent Baheux
Lion in the wind, Kenya, 2013 © Laurent Baheux
Lion portrait, Kenya, 2006 © Laurent Baheux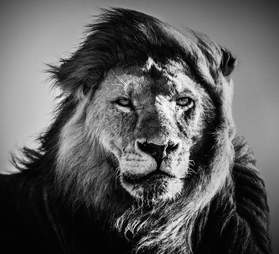 Magic horn, white rhinos, Kenya 2013 © Laurent Baheux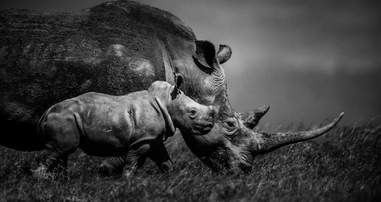 Need of tenderness, baby elephants, Kenya, 2013 © Laurent Baheux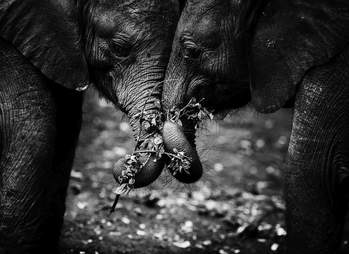 Race in the savannah, zebras, Kenya, 2013 © Laurent Baheux
Reticulated giraffe shattered, Kenya, 2013 © Laurent Baheux
Rhino portrait, South Africa, 2004 © Laurent Baheux
Rhinos quartet, Kenya, 2013 © Laurent Baheux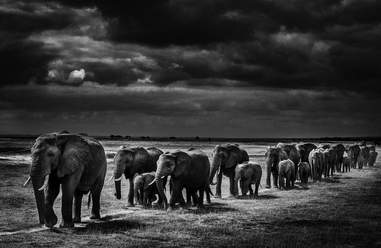 Exodus of elephants, Kenya, 2013 © Laurent Baheux
Elephants family, Kenya, 2007 © Laurent Baheux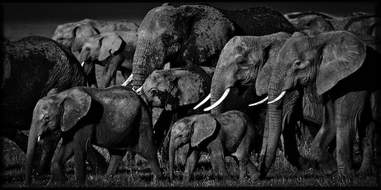 Dust explosion, elephant, Kenya 2013 © Laurent Baheux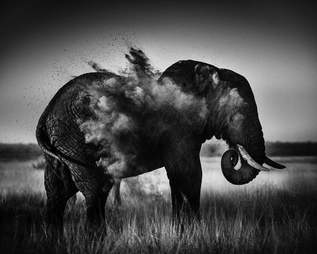 Cub after the nap, Lion, Kenya, 2006 © Laurent Baheux
Crocodile, Botswana, 2010 © Laurent Baheux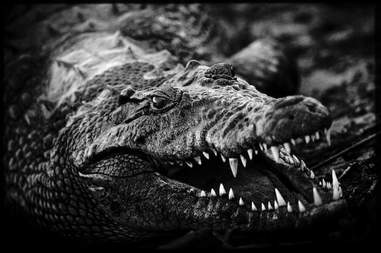 Complicity, zebra and birds, Kenya, 2014 © Laurent Baheux
Giraffe in the bush, Kenya, 2013 © Laurent Baheux
Caravan, giraffes, Kenya, 2013, © Laurent Baheux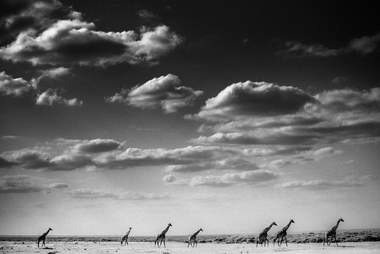 Buffalo portrait, Kenya, 2006, © Laurent Baheux