18-Year-Old Rescue Dog Is Doing Everything On His Bucket List
He's turning 19 soon — and you can send him a birthday card.
Morgan is a senior dachshund who is currently the ripe old age of 18. When Morgan's human passed away, he ended up at the Lee County Domestic Animal Services (LCDAS) in Fort Myers, Florida.
When staffers at the shelter realized how old Morgan was, they knew they needed to get him out of the shelter to somewhere he could live out the rest of his days in peace. The shelter decided to reach out to Senior Paws Sanctuary (SPS) to see if it could help the elderly little dog.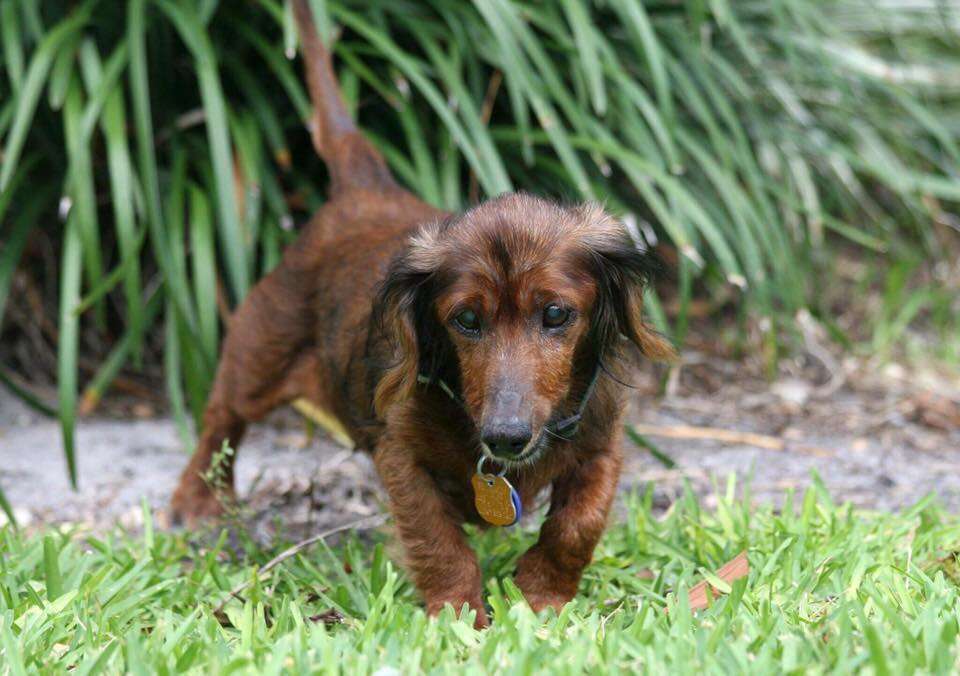 "LCDAS called SPS to inform us that an elderly, unadoptable dog had arrived and wanted to know if we could help him," Kate Reidy, Morgan's foster mom, told The Dodo. "The founder and organizer of SPS went to see Morgan and fell in love."
All of the dogs with SPS are sent to live with foster families, and so Morgan went to live with Reidy and her 10-year-old dog, Charlie. Reidy assumed that because he was already 18, Morgan would be a slower, sleepier kind of dog - but that turned out not to be the case at all.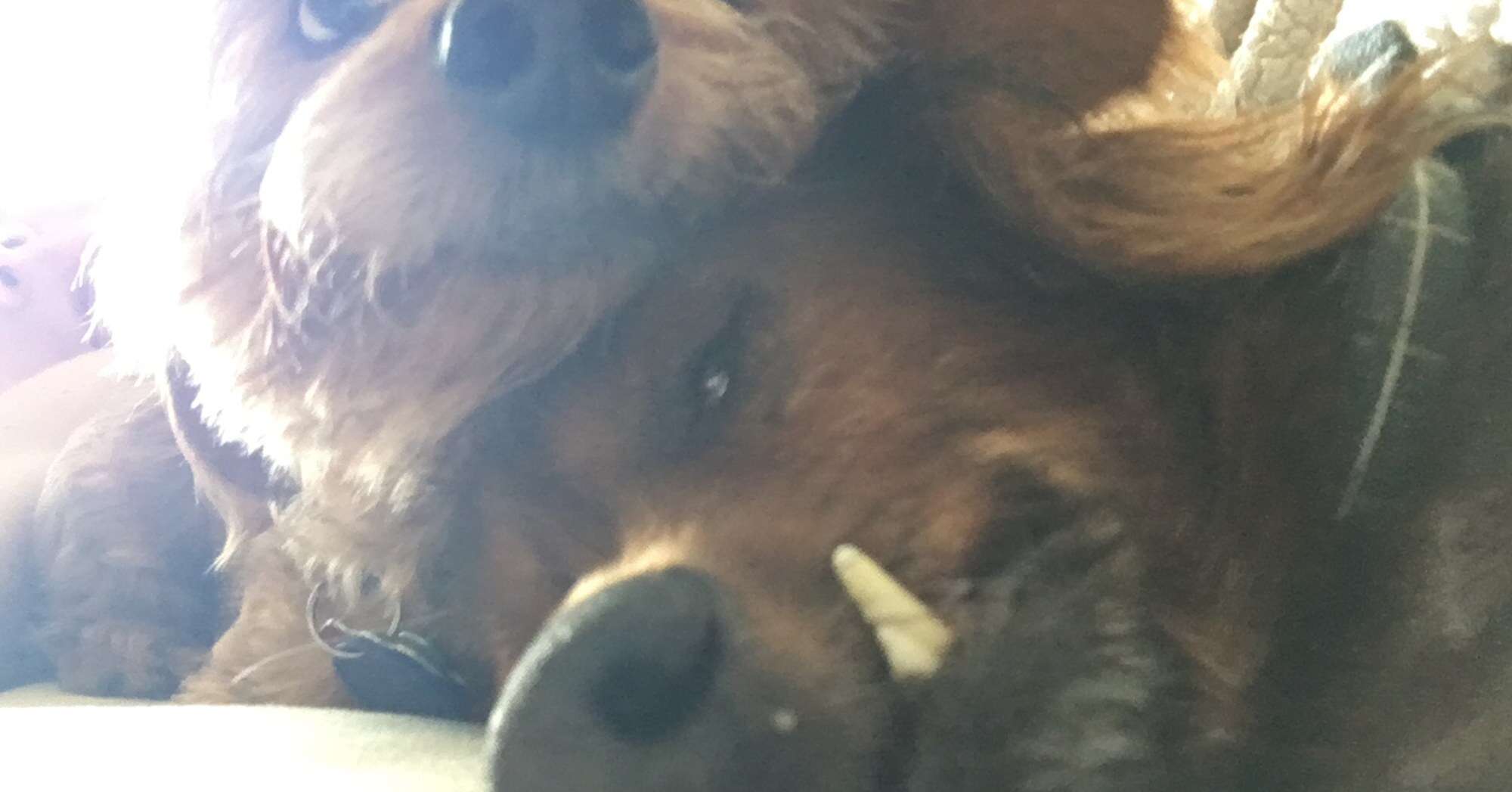 "I joke and say Morgan has Benjamin Button disease," Reidy said. "He has gotten more active, livelier and his personality has grown in the past year of fostering him. Most people don't believe his age!"
Morgan immediately began to thrive in his foster home, loving everything about his new life. His new mom got him his own stairs to help him get onto the couch and bed, and he loves to wander around his house exploring.
"He loves attention," Reidy said. "He loves to snuggle as close as he can to you and every so often he will get up and sniff your face just to make sure he remembers who he is sitting with! It's so sweet."
No one can be sure exactly what Morgan's first 18 years of life were like, or exactly what he got to do or see. Since his foster home seemed to make him livelier and more excited to explore the world, his foster mom decided to make him a bucket list.
So far, Morgan has gotten to go on a plane ...
... meet a sergeant and become a junior deputy ...
... attend a baseball game ...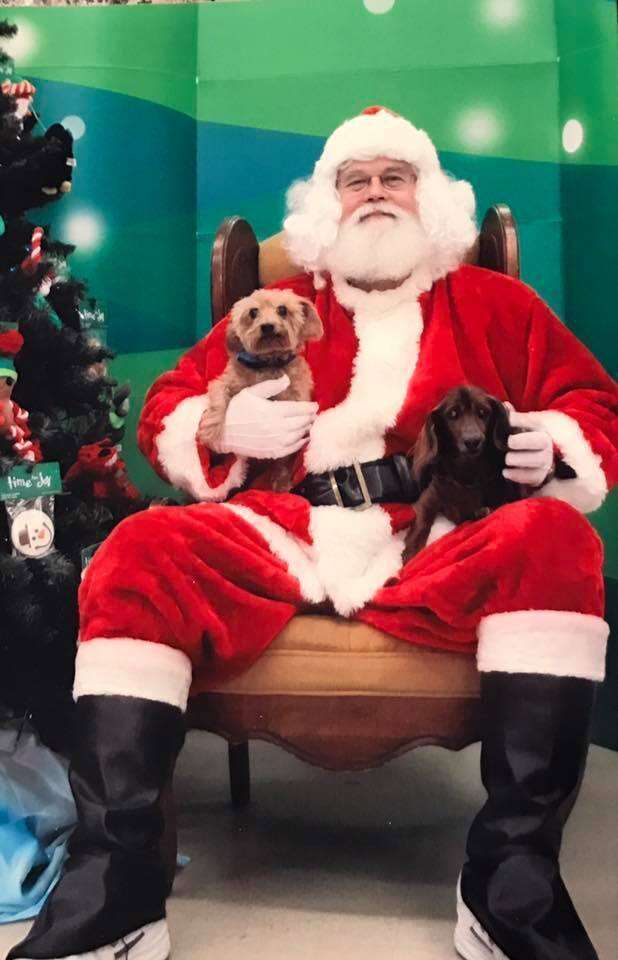 ... sit on a motorcycle ...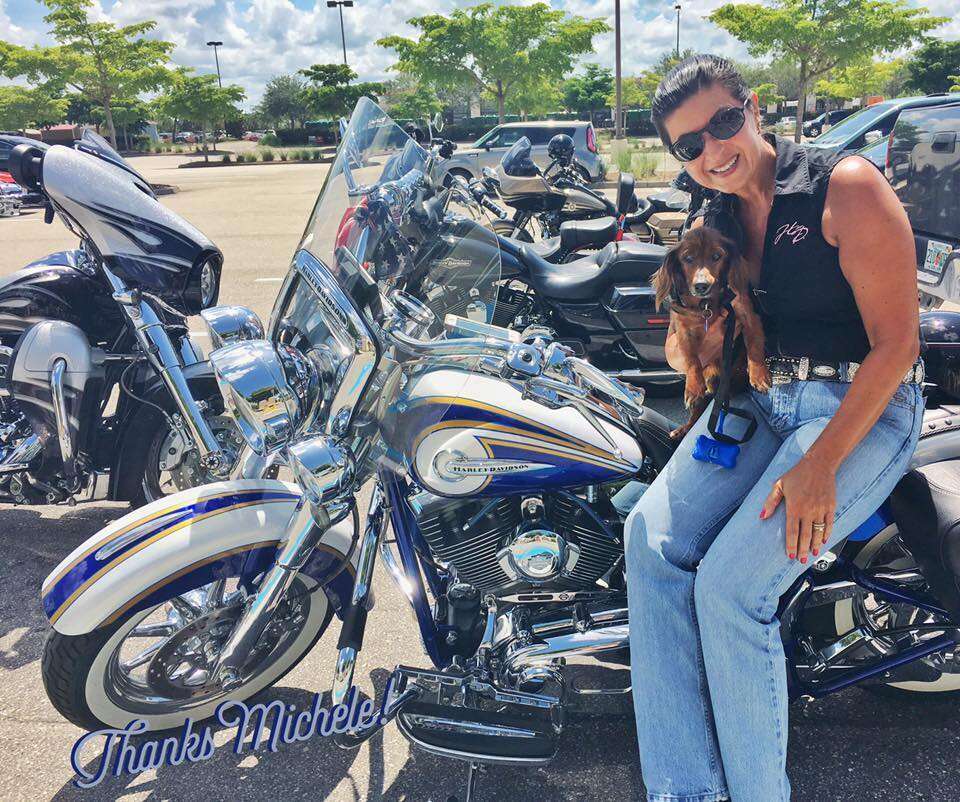 ... and even participate in beach yoga.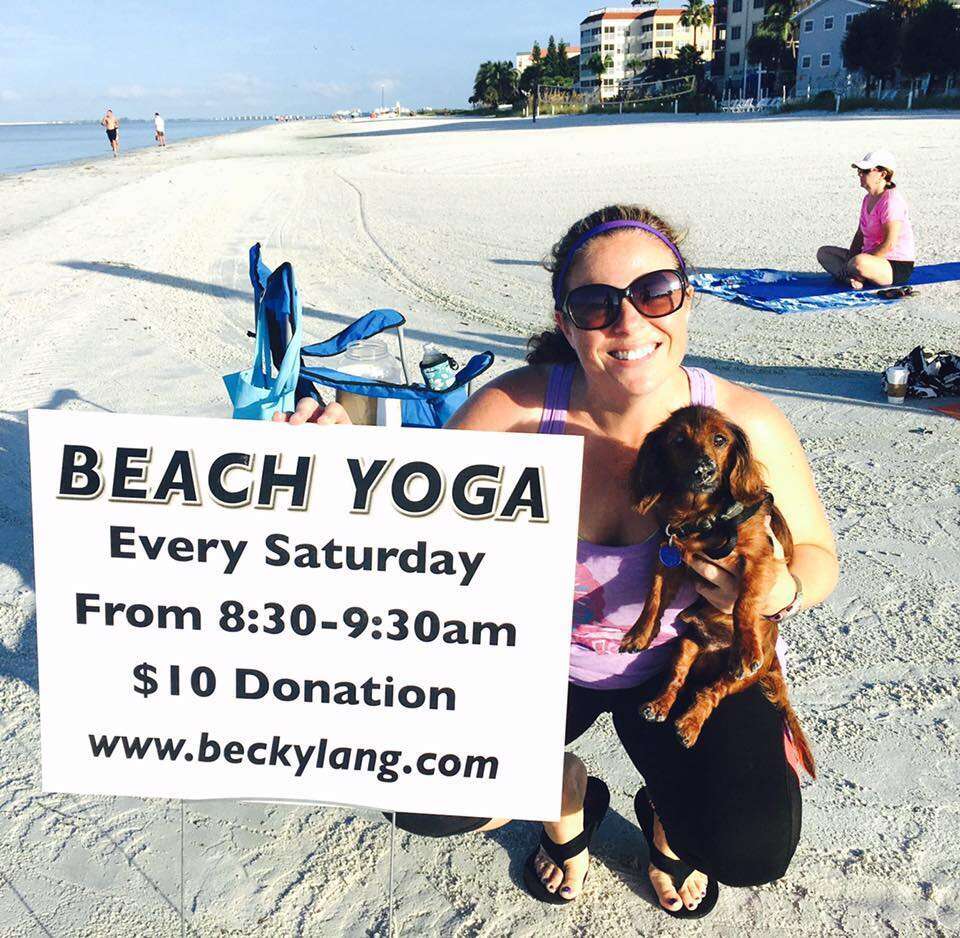 Morgan may be a super senior, but his age hasn't stopped him from doing anything on his bucket list, and he absolutely loves every outing his mom takes him on.
"He loves to investigate new smells and new people, so all of his adventures have been a way for him to explore new places and new smells," Reidy said. "He loves the attention and cuddles he gets from meeting new people."
Morgan still has some activities on his bucket list that he'd love to get done, like riding in a hot air balloon, having a doggie spa day and even meeting Ellen DeGeneres. Morgan will be turning 19 soon, and his biggest birthday wish is to receive birthday cards from all over the world. (His foster mom would also love if some of these cards contained a dollar that he can donate to his friends at SPS.)
Most 18-year-old dogs would probably just want to spend the rest of their days sleeping, but Morgan still has so much to see, and he and his mom won't stop until his very last day.
If you'd like to send Morgan a birthday card, you can send it to 1413 Caywood Circle South, Lehigh, FL, 33936.