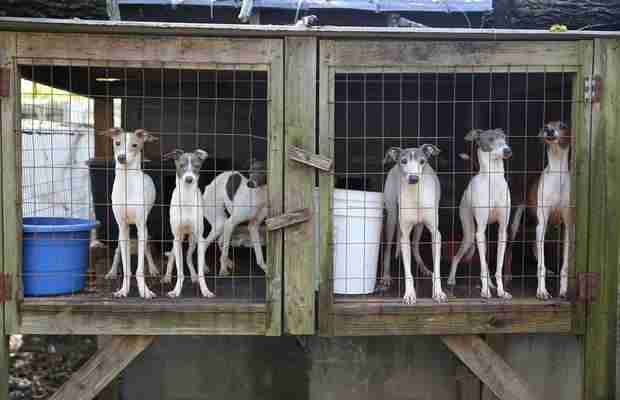 The rescue was conducted by the Humane Society, in partnership with local law enforcement, after receiving complaints of abuse by people who had seen the dogs being sold at a flea market, the Sun-Herald reports. Those tips ultimately led authorities to investigate two properties in Alcorn County.
At the first site, 53 dogs, including more than a dozen puppies, were found and moved to a safe location. Many of the animals had been discovered in cramped, filth-covered wire cages. Others were tucked away in a barn in the dark. Schmitt says those animals appeared to have never seen sunlight before.
"It's just disgusting conditions," she says.
The second location was worse, with 70 dogs on site, many of whom were suffering from untreated medical problems. There, rescuers also seized dozens of cats, rabbits, chickens and pigs living in squalor.
"Think about the worst hoarding case that you can ever imagine, plus more," Schmitt says.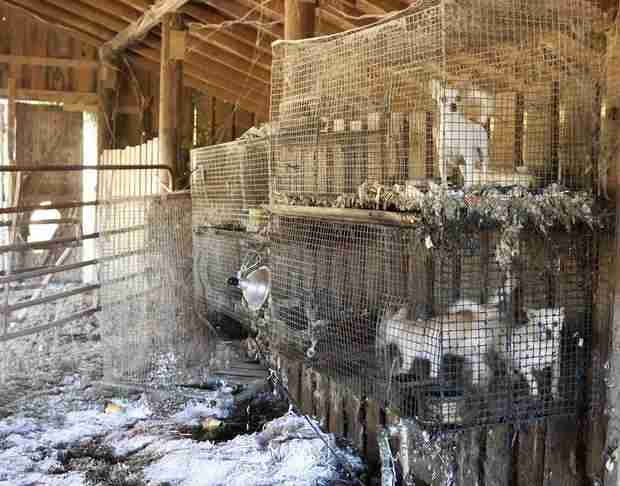 Working with the county animal shelter, all 171 animals have since been moved to a safe location and are being looked after until they can be placed in foster care.
"We have set up two emergency shelter locations to house these dogs where they will receive vaccinations, medical care, spay/neuter and be readied for adoptive homes. We are honored to have been a part of this life saving operation and will do everything in our power to find loving homes for each and every one of these dogs," writes HSSM.
The Alcorn County Sheriff's Department is currently reviewing the evidence prior to filing charges of animal cruelty against the alleged puppy mill operators.