15 Reasons To Keep Wildlife In The Wild
Over at Intrepid we are passionate about responsible wildlife viewing. Our Intrepid Travel wildlife tours are designed to get travelers close to nature without compromising animals' ability to live and thrive in their natural habitats. We feel creating a community that understands and appreciates animals' lives is just one small contribution we can make to responsible and sustainable travel.
This month we hosted a photo contest asking travelers to submit their best wildlife photography. The results were breathtaking, reminding us all just how beautiful the animals on this earth are.
These 15 photos are a true celebration of responsible wildlife encounters.
1. Japanese Macaque - Jigokudani, Japan
(Photo: Michael Haikal)
2. Owl - India
(Photo: Shraddha Bhargava)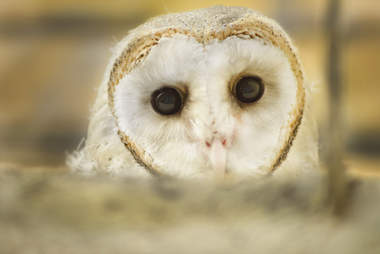 3. Stern lion - Unknown destination
(Photo: Brett Florence)
4. Chameleon - Nakuru, Kenya
(Photo: Monika Mukherjee)
5. Kudu - Chobe NP, Botswana
(Photo: Tory Rands)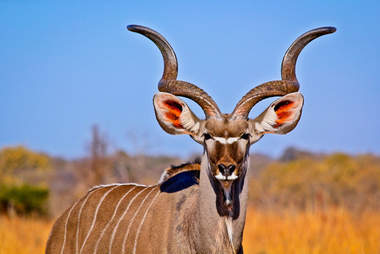 6. Elephants in the dust - Etosha NP, Namibia
(Photo: Rebecca Dannock)
7. Mother and baby - Bwindi, Uganda
(Photo: Nick Jackson)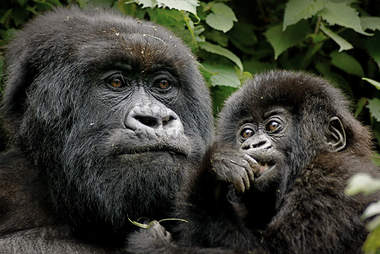 8. Red Kite - Wales
(Photo: Dan Robbins)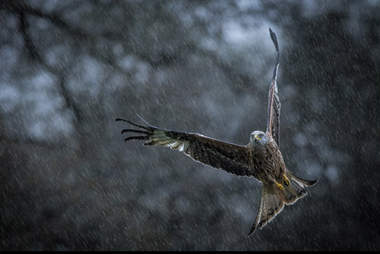 9. Whale Shark - Ningaloo, Australia
(Photo: Violeta Jahnel Brosig)
10. Joey - Adelaide, Australia
(Photo: Paula McManus)
11. Wild elephant - Unknown destination
(Photo: Chad Cross)
12. Hummingbird - Monteverde, Costa Rica
(Photo: Nick Jackson)
13. Lion fight - Unknown destination
(Photo: Danya Schwertfeger)
14. Emus - Broken Hill, Australia
(Photo: Paula McManus)
15. Blue-eyed bird - South America
(Photo: Chad Cross)