12 Perfectly-Timed Animal Photos
1. If you stay perfectly still, perhaps no one will notice that you're sneaking food ... or playing a game of hide-and-go-eat.
2. It takes special skill to carry a bubble around without popping it!
3. Shadow Cat is the all-seeing hero this city needs.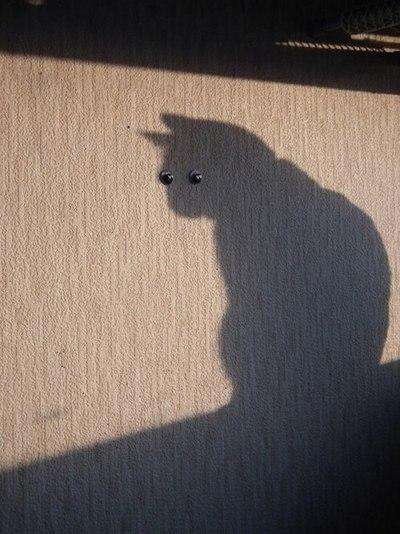 4. These cats may not know they're in love, but their tails do.
5. The graceful Bird Dog prepares for liftoff.
6. Hover Dog becomes impatient waiting for his pizza to arrive.
7. Paul Scheer doesn't appreciate this cat's rumpus in his face.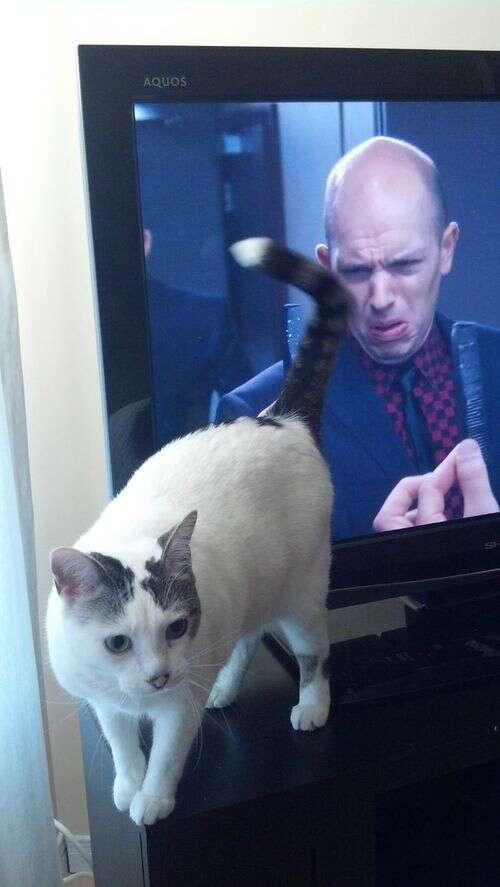 8. The elusive fire-breathing golden retriever enjoys a backyard cookout.
9. All this dog wanted was to take a selfie, but her friends insisted on gossiping in the background.
10. Unbeknownst to many, cats can be accomplished ballroom dancers.
11. This pup decided she was done being a dog and would rather be a jaunty hat.
12. Mr. Pug knew these tourists really wanted a picture with HIM, not silly old London.