Tuesday is World Wildlife Day, and illegal trafficking is this year's focus, with the hashtag #SeriousAboutWildlifeCrime floating around Twitter feeds.
What better way to be reminded of the seriousness of wildlife crime than by looking at one of its most frequent victims: the young elephants who are orphaned after poaching attacks. At the David Sheldrick Wildlife Trust in Kenya, dozens of these calves arrive at the shelter to be nursed back to health and eventually reintroduced to the wild.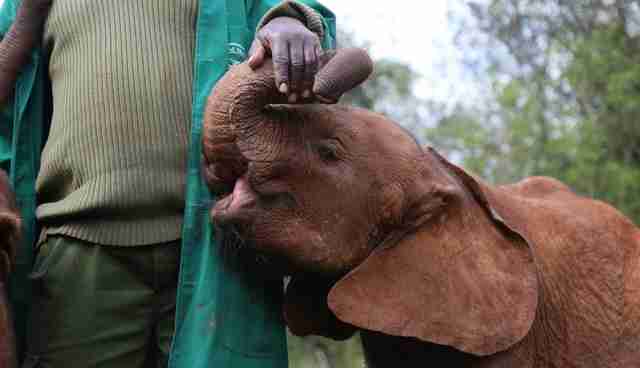 Elephant numbers have been declining sharply in recent years due to the ivory trade. In just three years, poachers killed a staggering 100,000 elephants for their tusks.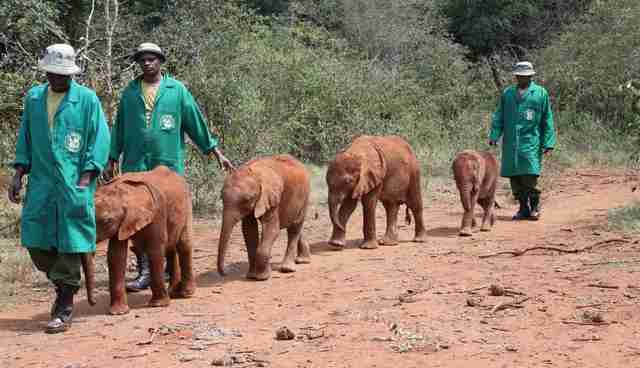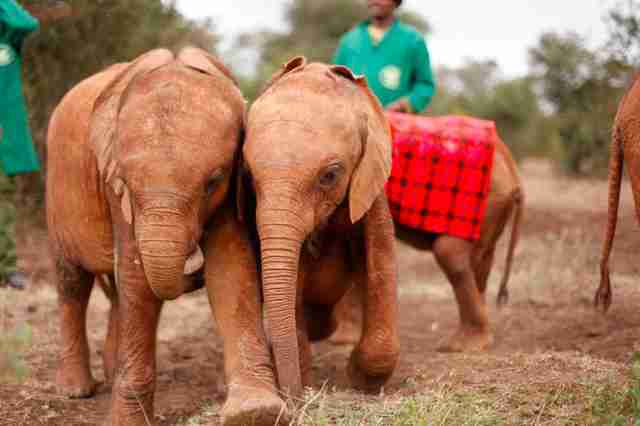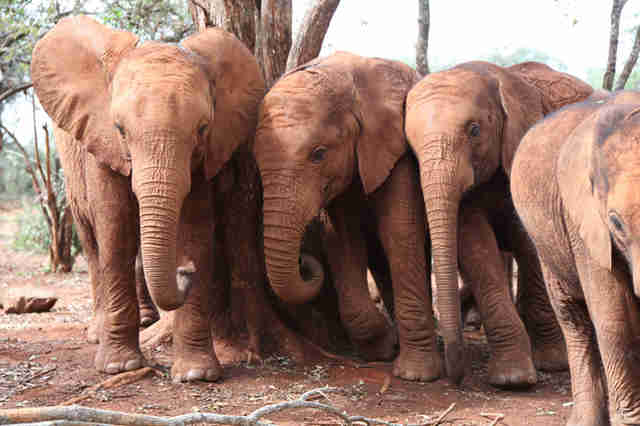 Many of the orphaned elephants are rescued from remote places and are airlifted to security at the shelter. Without their mothers' milk, they must be bottle-fed until they are strong enough to be released into the wild.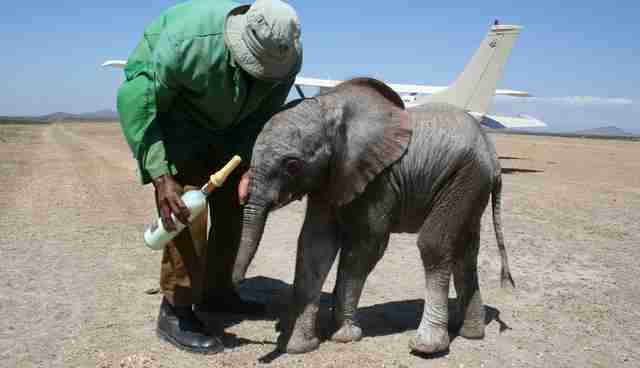 Happily, many of the calves do gain enough strength to be released. The orphans have even begun to form a herd that lives in the wild, and sometimes they even run into the caretakers who raised them.