1.) This guinea pig and his (literal) wingman.
Reddit: jaggaz
2.) This pup 'n pony duo.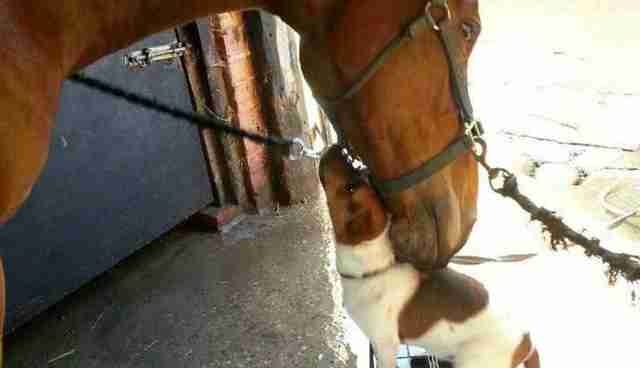 Reddit: deadst4r
3.) This pachyderm and his beloved pooch.
4.) This cuddly cat and rat.
Reddit: TSkylark
5.) This curious goat and apathetic feline.
Reddit: big_onion
6.) This caretaker canine and his flock of duckies.
Reddit: TheDuckSideOfTheMoon
7.) These friends who know the importance of some solid R&R.
8.) This classic dog and duck.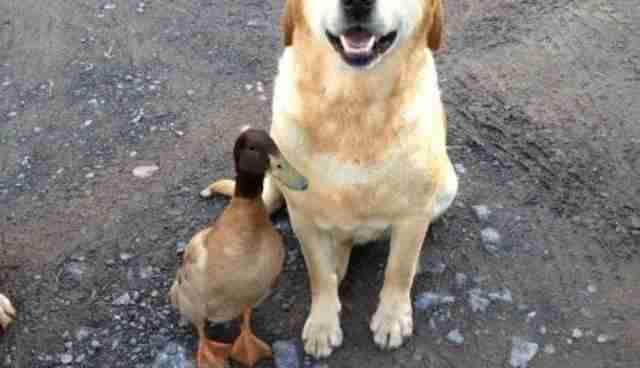 Reddit: youruncleteabag
9.) This proud retriever/playful kitten combo.
Reddit: Thecrazyman96
10.) This doting dog and his (perhaps unwilling) cat bestie.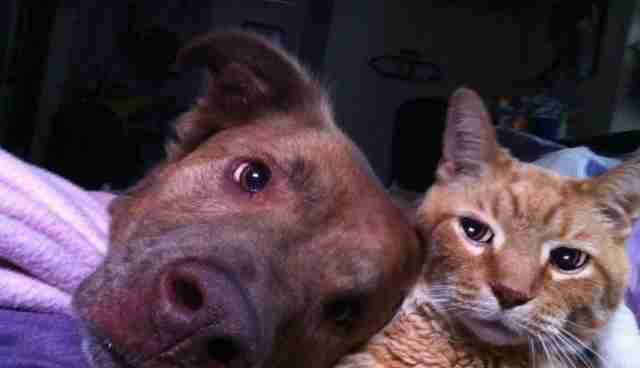 Reddit: P-Nut21
11.) Pit Bull and The Kid: the amazing crime-fighter duo (we wish!)
Reddit:kayleecakes
12.) And, of course, the cutest pairing of all: chubby pug and chubby baby.
Contribute your favorite interspecies friendships! Use #InterspeciesLove on any great animal friendship photo, video, or story on Twitter and Instagram to be featured on The Dodo.