12 Smartphone Apps Every Animal Lover Should Have
<p> <a class="checked-link" href="https://www.flickr.com/photos/chicanerii/">stevelyon</a><a class="checked-link" href="https://www.flickr.com/photos/chicanerii/5279814946/sizes/m/">/Flickr/CC BY 2.0</a><span></span> </p>
<p> <a class="checked-link" href="https://www.flickr.com/photos/chicanerii/">stevelyon</a><a class="checked-link" href="https://www.flickr.com/photos/chicanerii/5279814946/sizes/m/">/Flickr/CC BY 2.0</a><span></span> </p>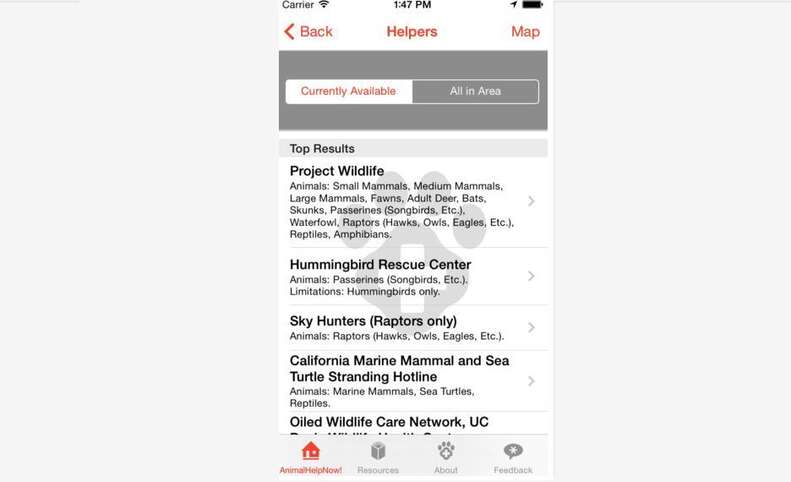 Animal Help Now! offers contact information for nearby emergency wildlife assistance across the United States. Enter the details of an accident involving wildlife, and the app will search a database of shelters, veterinarians and rehabilitators who might be able to help an animal in need.
Animal Help Now! is free on iTunes and Google Play.
2. Cruelty Cutter
Scan a bar code with the Beagle Freedom Project's Cruelty Cutter, and the app will tell you if the product was tested on animals.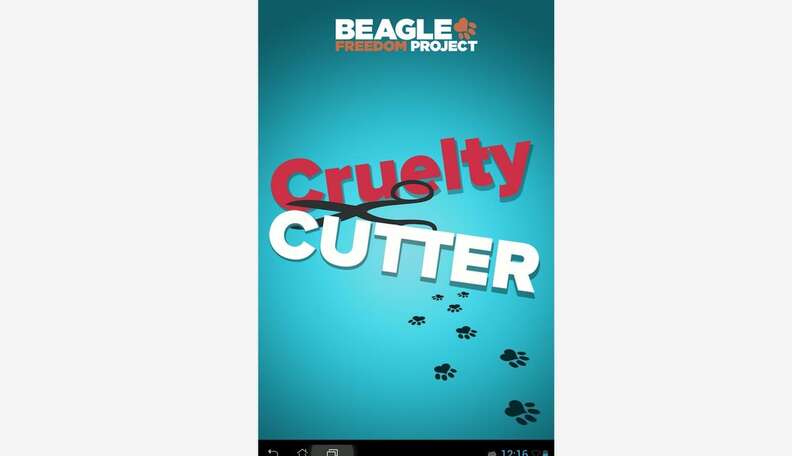 Cruelty Cutter is $2.99 on iTunes and Google Play.
3. Bunny Free
Similar to Cruelty Cutter, the Bunny Free app offers information on companies' animal testing practices. Bunny Free lets users search data from PETA's shopping guide.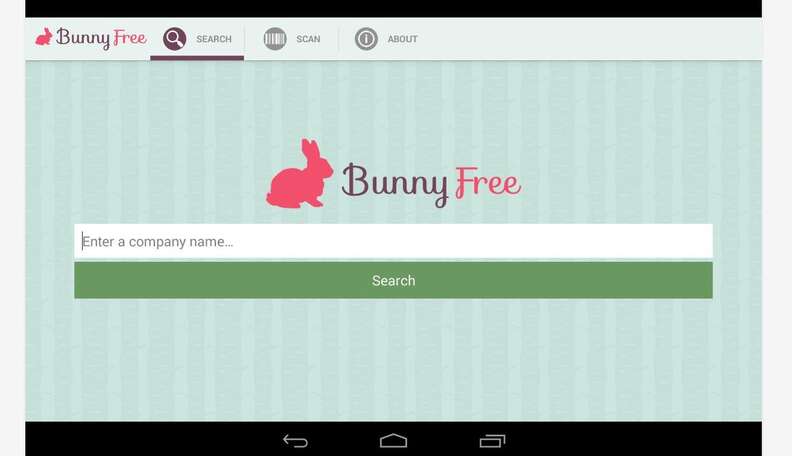 Want interesting factoids about whales and elephants at your fingertips? Want to see what it's like to perceive the world as a tiger? Want to make an origami panda? If you answered "Heck yes, I do!" to all of those questions, you seem like a cool person and we should hang sometime, and this app from the World Wildlife Fund is right up your animal-loving alley.
WWF Together is free on iTunes and Google Play.
5. Puppy Love On Tinder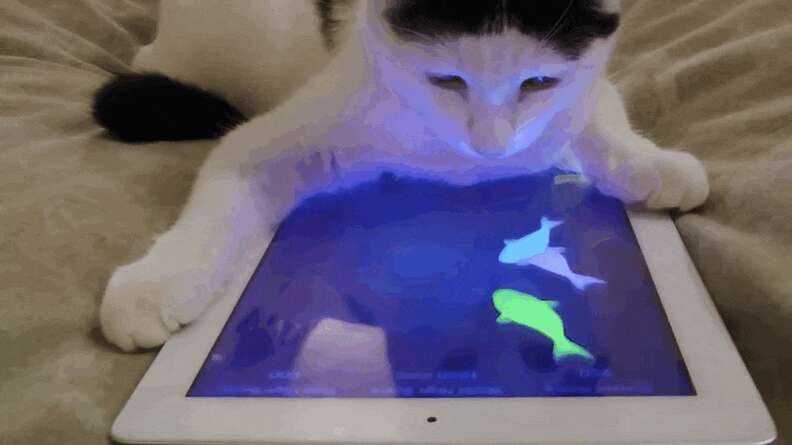 We may have created the app, but like many human technologies, cats have bent it to their will.
The app pictured above, Cat Fishing 2, is free on iTunes; Game for Cats, described as the first in "competitive video gaming for animals" in 2011, is free to download but costs $1.99 for the full version on iTunes.
7. Walk for a DogThe premise of WoofTrax's Walk for a Dog is simple: Walk a mile, and WoofTrax gives money to a local animal shelter. In its first six months, the app has donated a total of $10,000 to U.S. shelters, WoofTrax CEO Doug Hexter told the Huffington Post. The funds come from advertising and sponsorship, Hexter said, and earn shelters between 11 and 25 cents per mile.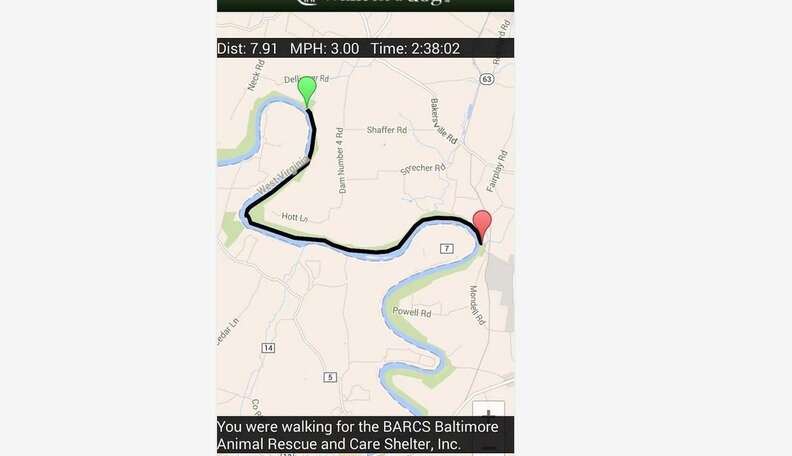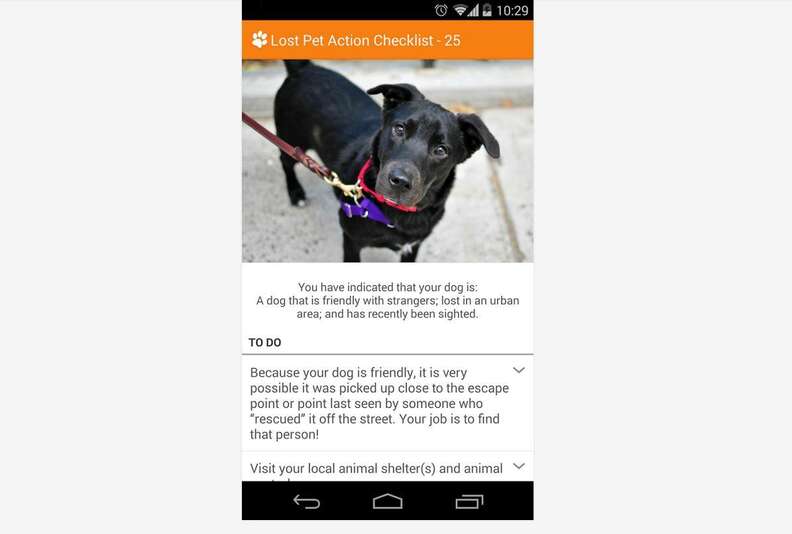 The ASPCA App is free on iTunes and Google Play.
9. Dog HealthThis app helps dog owners keep track of a dog's personal information, including vaccinations, vet appointments and a dog's weight and height.
Dog Health is free on Google Play.
10. Pet First Aid
Created by the Red Cross, the Pet First Aid app offers advice for "everyday emergency" situations for cats and dogs. (Keep in mind that no app is a substitute for a veterinarian - and the Pet First Aid includes a location service for nearby vet hospitals.)
The Dodo app is available for free on iTunes and Google Play.
Have a favorite animal app? Let us know in the comments!