When a car refused to stop for a routine check in northern Vietnam on Wednesday night, cops knew something was wrong.
They started chasing the vehicle, firing a shot into the air as a warning - and still the car kept speeding away. That's when cops decided to shoot the tires of the car, and finally it came to a crashing halt.
Two men jumped out of the car and started to run. Cops managed to catch the driver but are still searching for the other man.
When the officers inspected the vehicle they found 118 critically endangered pangolins wrapped up tightly in bags piled on top of each other and with no access to food or water - 113 of them were still alive.
Save Vietnam's Wildlife
"We lost five pangolins right on the rescue scene," Phap Nguyen Cong, communications officer at Save Vietnam's Wildlife (SVW), the organization that was called in for emergency help for the animals, told The Dodo. "And the 113 left are under care of our staff."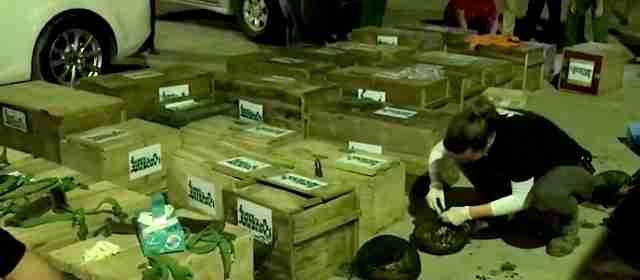 Pangolins are shy nocturnal animals who curl up into a ball when scared - and they are the most trafficked animal in the world. Many of these rare animals are smuggled through Vietnam and other places in southeast Asia on their way to be killed in the far East. Roughly every five minutes, a wild pangolin is captured in Asia or Africa to be sold in East Asia for his meat or scales, which are believed to have medicinal properties.
By the time rescuers were done, it was 2 a.m. They drove the pangolins back to the rescue center.
When the 113 pangolins arrived, they were given water to drink and their first meals in days: frozen ant eggs, which they ate hungrily.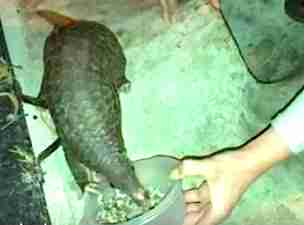 Now there are a total of 139 rescued pangolins currently recovering at SVW. When they are strong enough, they will all be released back into the wild.
"They require around 35kg of food everyday," the group wrote, which adds up to about $135 per day. "$10 helps us to buy a kg of food to feed our pangolins."
To help feed these rescued pangolins while they recover at the rescue center, and save other animals like them, you can make a donation.