11 Celebrities Whose Pets Are As Awesome As They Are
(Photos: Instagram)
2. Miley Cyrus
Miley Cyrus's painful loss of her puppy, Floyd, was widely circulated in the news last month, when the pup was attacked and killed by a coyote. Cyrus has made her bereavement and struggles with being a good pet-keeper public, revealing her deep love for animals.
(Photos: Instagram)
3. Betty White
(Photo: PeoplePets)
Longtime vegan and animal advocate Betty White is the queen of Celebrities With Pets, having produced and hosted the celeb pet series, "The Pet Set," in the 1970s. White is known for being a "pet enthusiast," and told Parade that her pet-keeping and donations to animal charities could be a considered a "very expensive habit."
4. Jon Stewart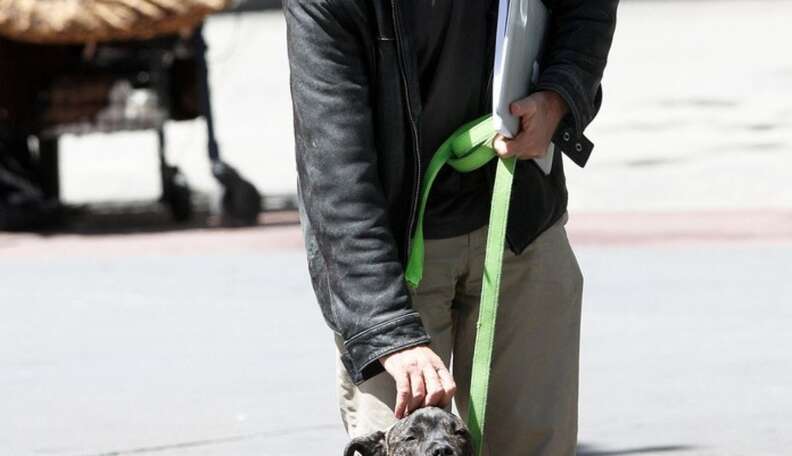 (Photo: PeoplePets)
Ellen Degeneres and wife Portia de Rossi are both known for being avid animal activists; earlier this year, Degeneres donated thousands of dollars worth of pet food to needy shelter animals across the country -- but that's just one example of her generosity toward animals. She and de Rossi also have a bustling household of pets, including two dogs and three cats.
7. Hayden Panettiere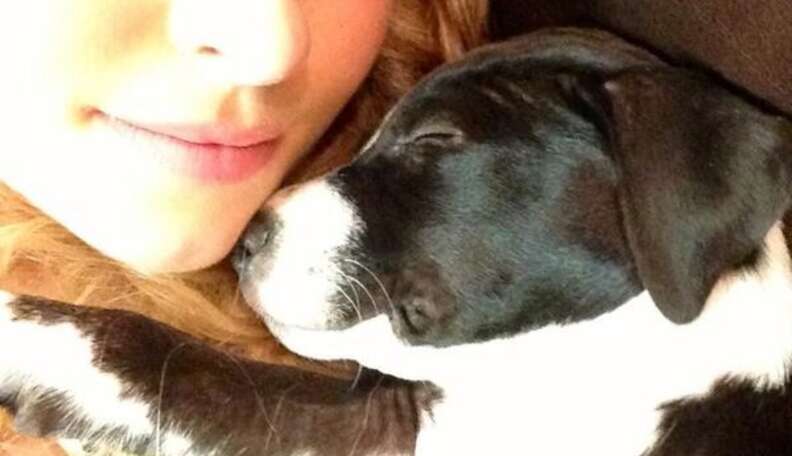 (Photo: Twitter)
If Hayden Panettiere is as dedicated to her pets as she is to saving dolphins in Japan, then her animals are in very good hands (and, of course, we're sure she's a very good pet-keeper). The actress has rescued a number of dogs, including one she adopted from a struggling woman on the street who could no longer care for the animal.
8. George Clooney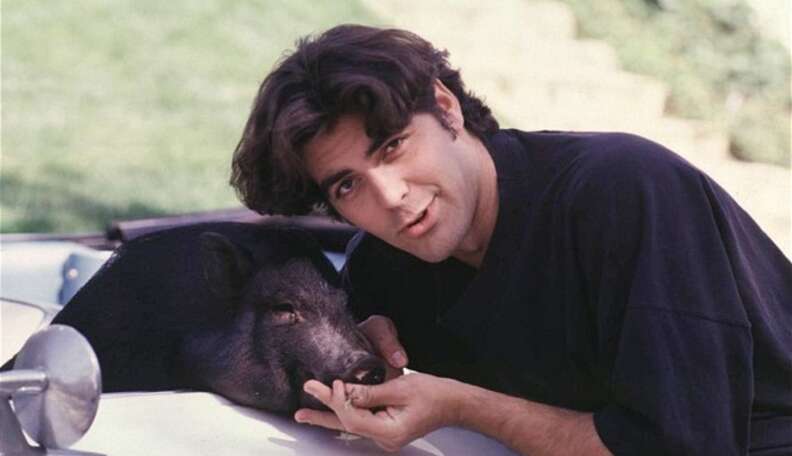 (Photo: People)
George Clooney previously had two bulldogs, Bud and Lou, but neither was ever as famous as the actor's other, well-loved pet: a Vietnamese potbellied pig named Max -- or, as Clooney was known to call him, "Max the star." The pig reportedly share not only a home with Clooney, but (for 16 years) his bed as well.
9. Katy Perry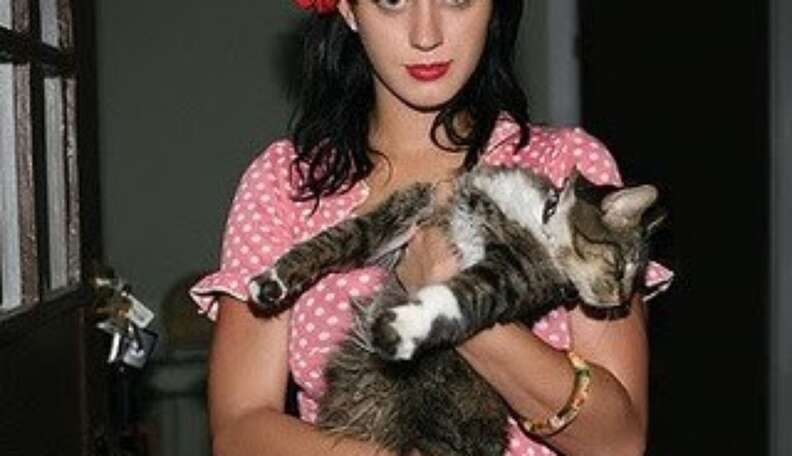 Katy Perry has a cat named Kitty Purry -- but you probably knew that already. A self-proclaimed "cat lady" who is "obsessed" with her pet, Perry also recently claimed to be transforming into a dog person as well.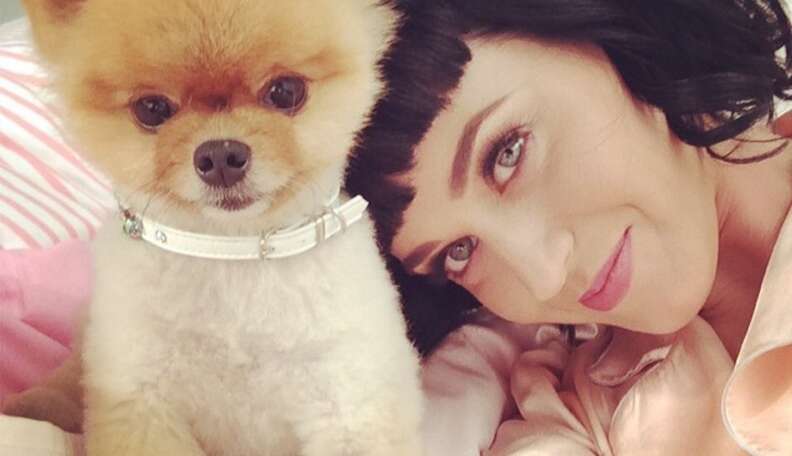 (Photos: Katy Perry Wiki, Instagram)
10. Kesha
Another popular cat lady, Kesha has posted countless photos of her well-loved kitty, Mr. Peep$, as well as animals she's rescued on social media. The pop star has been recognized by the Humane Society for her major contributions to animal welfare, donating thousands of dollars to rescue animals and raising awareness for animal welfare issues.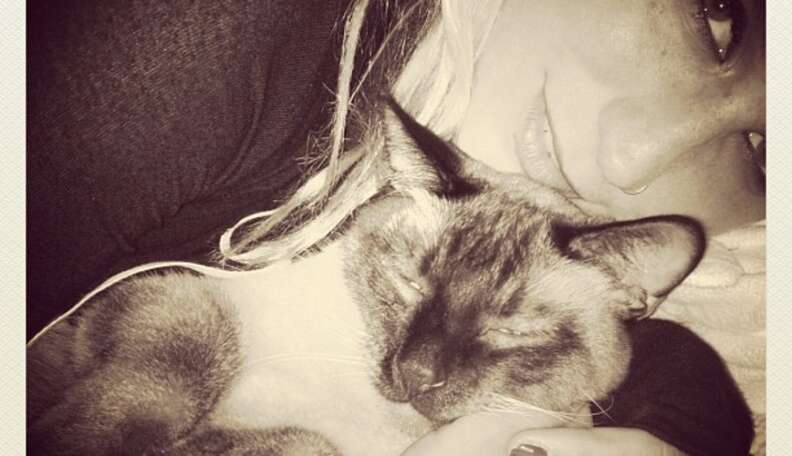 (Photo via Hot Like Sauce)
The spryest animal advocate around, Bob Barker has been promoting animal welfare issues since the late 1970s and often advocated for spay and neuter programs on air during his time as host of "The Price Is Right." He's also donated millions of dollars to animal causes, and in 2009 the Sea Shepherd Conservation Society named a ship after Barker in honor of his efforts. A dog-lover, Barker reportedly once said he'd "rather be kissed by one of my dogs than by some of the people I've known."
[rebelmouse-frontpage https://www.rebelmouse.com/DodoEmbedPets/%5D