11 Cats Who Can't Deny Their Love For Dogs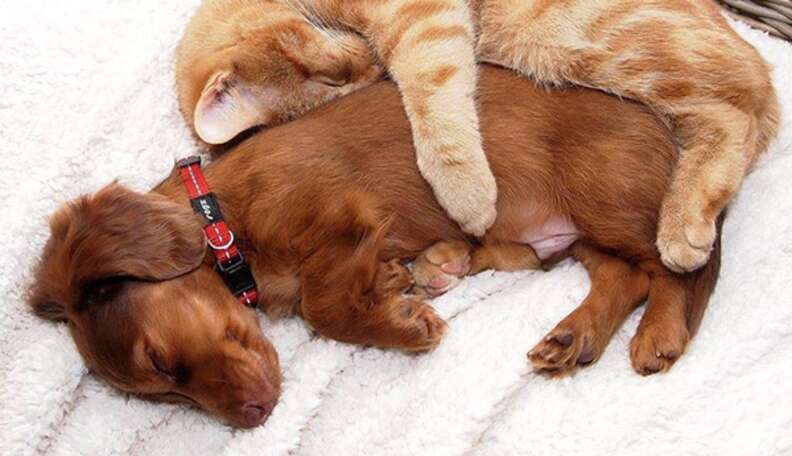 1. Canines make the trustiest and most valiant steeds - and sometimes they let you tag along on adventures!
2. You will find no better spooning partner than a puppy.
3. No matter how stoic they are, dogs really do appreciate cat cuddles.
(Giphy)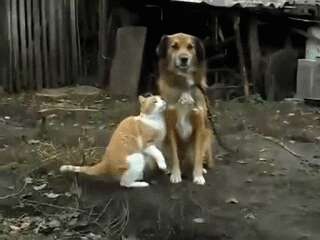 4. If you're taking a cat nap, nobody makes a better pillow than a dog.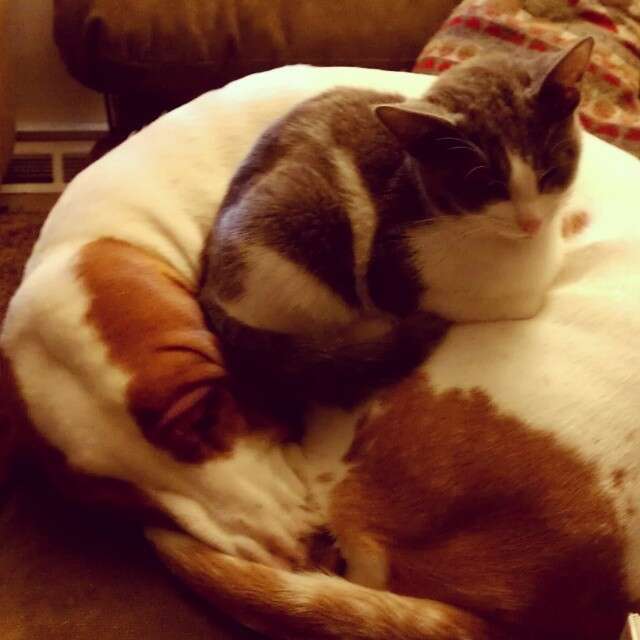 5. Sometimes dogs can even color-coordinate with your fur!
6. Dogs are almost always generous enough to share part of their bed with a little kitten.
7. Occasionally dogs twist themselves into magical donuts, which are wonderful places to snuggle.
8. If you need a place to hide from your enemies, look no further than the ear of a canine.
9. Dogs are patient enough to let you be in charge - no matter what your size.
10. Pups are perfect for showering with kitty-smooches.
11. Most important of all, dogs are always there to nuzzle you and let you know that everything's okay.
So to all you dogs out there, YES, cats DO secretly love you, but ... be cool about it, okay?
(Giphy)