10 Sensational Animals With Cult Followings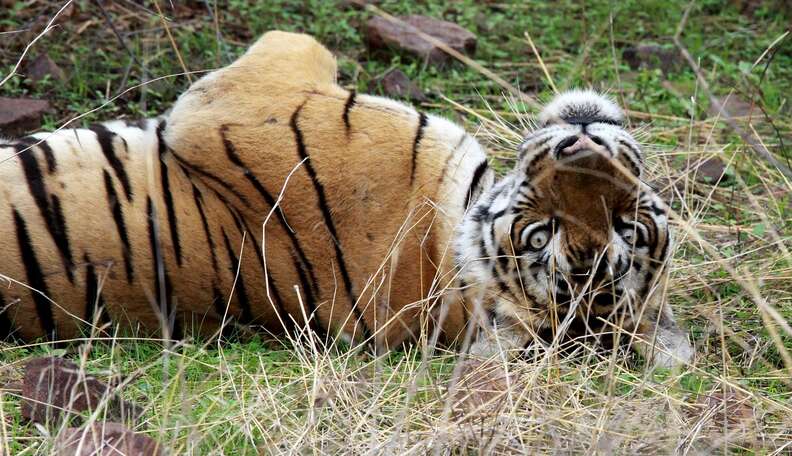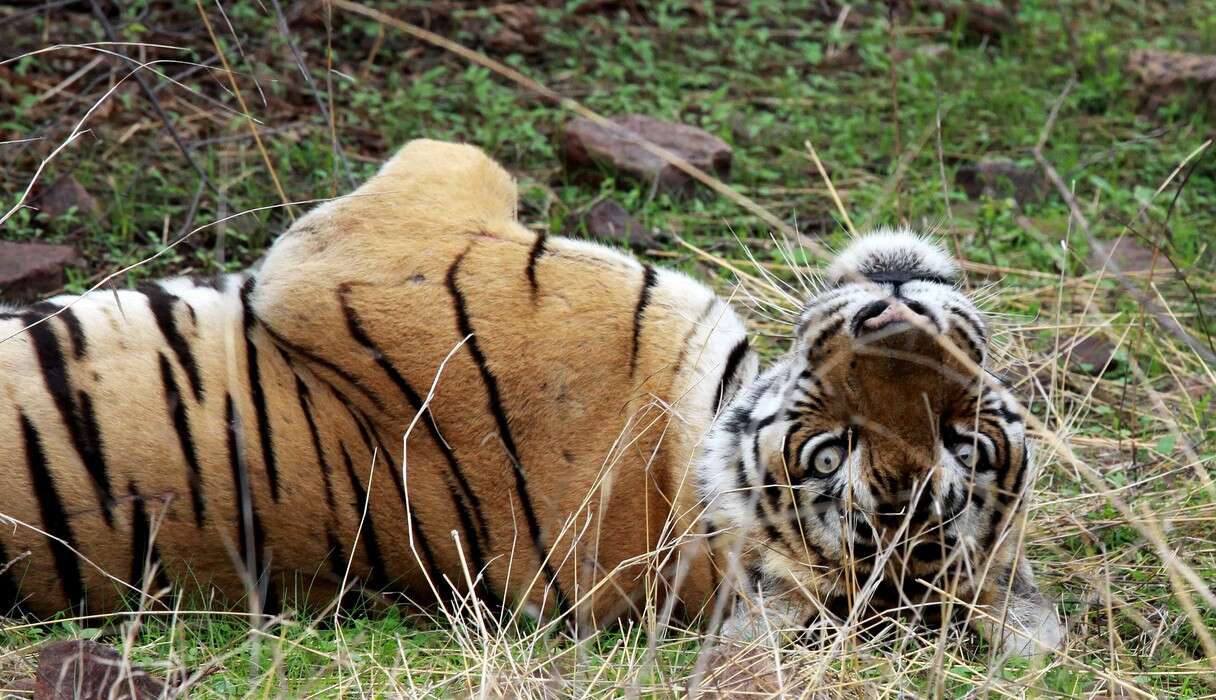 This 18-year-old Bengal tigress is probably the most photographed tiger in the world, and a video of her battling a crocodile in 2008 reached almost 5 million hits on YouTube. She had her own postage stamp issued last year, and she's even won a Lifetime Achievement Award for her contribution to India's tourism industry. Her fame has helped raise awareness for tiger conservation, and although she's getting old, she's leaving behind quite the legacy: Officials estimate about 60 percent of the wild tigers currently living in India's Ranthambore National Park are Machli's offspring.
2. Esther the Wonder Pig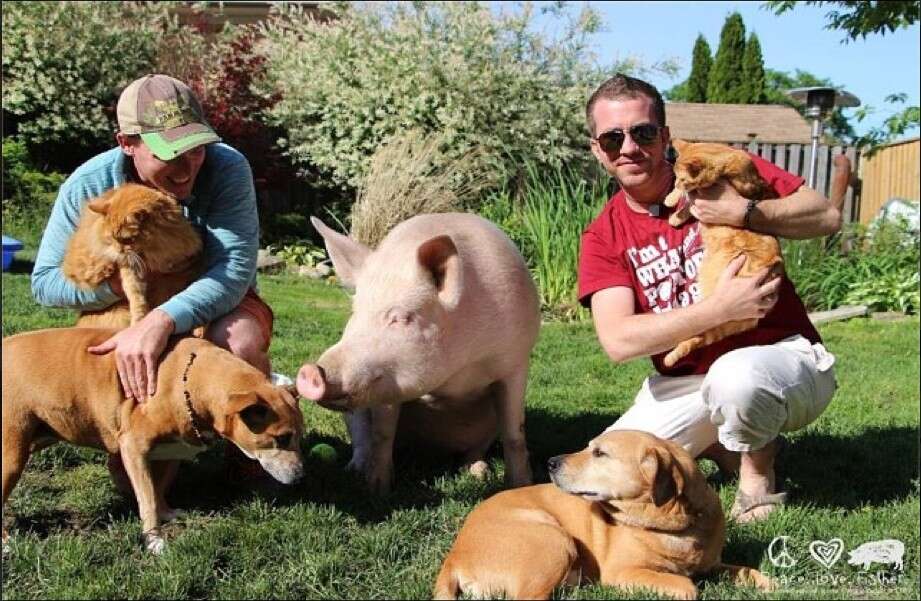 In 2012, two men outside of Toronto adopted a mini pig surrendered by a friend, and they expected her to grow to about 70 pounds at most. Turns out there was nothing mini about Esther, and the pair ended up living with a full-grown 500-pound pig in their house. Esther's domestic life of taking showers, napping on the couch and romping with the family dogs became a sensation on Instagram, where she has more than 78,000 followers, and Facebook, where her following is over 130,000. An Indie GoGo campaign for a farm sanctuary where she can live long-term, along with other rescued farm animals like her, raised over $400,000, and is set to open soon.
3. Tilikum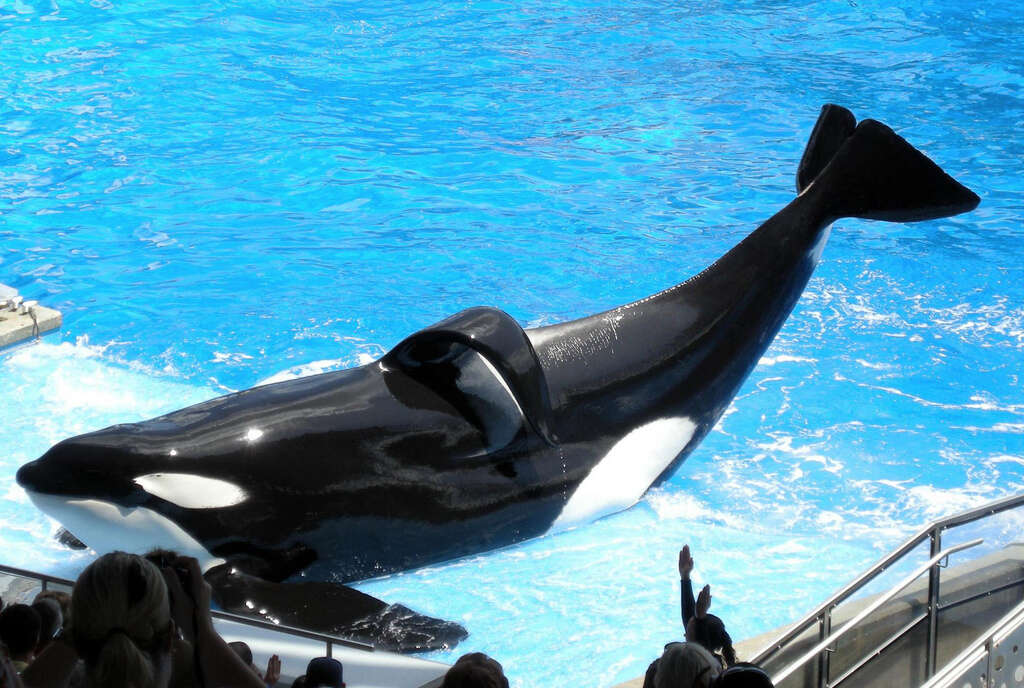 Tilikum, the star of the 2013 documentary "Blackfish," is a bull orca whale who was captured from the wild in 1983 and is currently being held at SeaWorld in Florida. Tilikum has become an icon for marine mammal rights, and the hashtag #freetilly has dominated social media since the release of the film.
4. Leopard Print and Lacy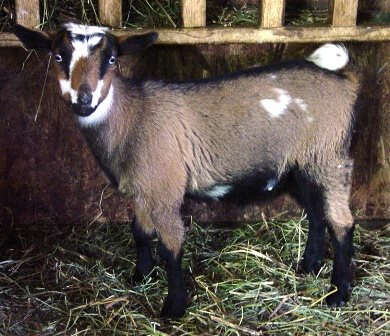 In September 2013, Modern Farmer's Goat Week featured a live feed of farm goats, including Leopard Print and Lacy, frolicking on Pelican Acres Farm. The feed became a surprise internet sensation during the week of the government shutdown; employees at the Pentagon were so enamored of the goats they even contacted Modern Farmer. "They had a suggestion for changing the angle of the camera so they could see the goats better," editor-in-chief Ann Marie Gardner told Poynter. The goat cam helped kick off a goat frenzy that lasted through the summer of 2014, with viral videos and even a goat simulator video game.
5. Ripple

Ripple, a half-mastiff dog in Edmonton, Canada, was invited to appear on Global News's weather report to help him find a home. Weatherman Mike Sobel read the report as he held Ripple's leash, but Ripple was having too much fun. He chewed through the leash and began jumping on Sobel, forcing him to cut his report short. The bad behavior earned Ripple more than 700,000 views on YouTube, as well as something much more important - a forever home. His new parents are a couple with a Great Dane who have adopted animals from the Humane Society in the past.
6. Sockington
With 1.35 million followers, @sockington just might be the most popular cat on Twitter. Many of his hilarious posts describe the average daily affairs of a feline - from litter box to sunny spot - but Sockington, who was found as a stray in the Boston subway, will also often post about specific shelter animals in need of a home.

The 2011 documentary "Project Nim" told the story of Nim Chimpsky, a young chimp raised like a human child in the 1970s as part of a Columbia University study on chimpanzee capacity for sign language. When the project fails, Nim is sold to a pharmaceutical animal testing facility that keeps him caged, heavily sedated and routinely injected with drugs. The film raised awareness not only for Nim, who passed away in 2000, but for chimps and other animals still being used for laboratory testing today.
8. Maru
With his 300-odd videos totaling over 200 million hits on YouTube, there is still no animal who has managed to win the internet quite like Japan's adorable box-loving Maru.
9. Beast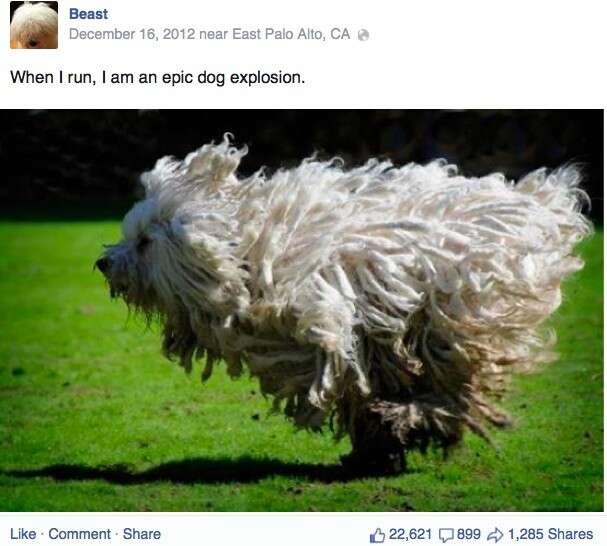 Of course Mark Zuckerberg's shaggy puli dog has a Facebook profile. And of course that dog, Beast, gets tens of thousands of likes on everything he posts. The page often shows the lovable Beast hanging out with Zuckerberg's wife, Priscilla Chan.
10. Bobbie the Wonder Dog
Back before the internet even existed, amazing animals were already earning cult followings. In 1923, a collie/shepherd mix named Bobbie got lost on vacation in Indiana. Six months later, Bobbie found his way home to Silverton, Oregon - more than 2,000 miles away - with his claws worn to the quick. He appeared in news articles and at events, and he even got to play himself in a silent film. Fan mail poured in, and when Bobbie died in 1927, over 30,000 people attended his funeral.