1.) This Shiba Inu, who can't believe he just found a new friend.
2.) This kitten showing off his best pounce.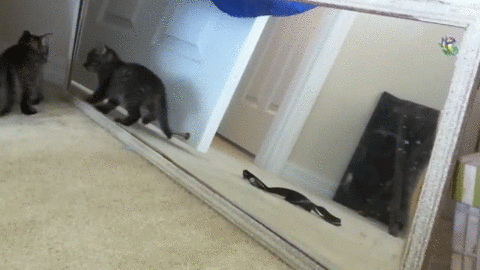 3.) This Frenchie, whose reflection totally snuck up on him.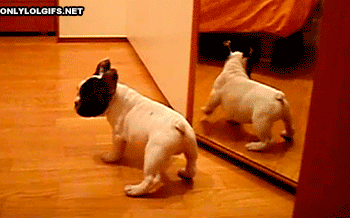 4.) This spider who feels the need to impress his new date with his sweet moves.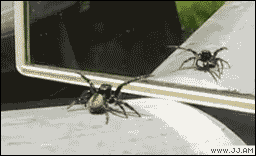 5.) This cockatiel who loves to sing for his new pal.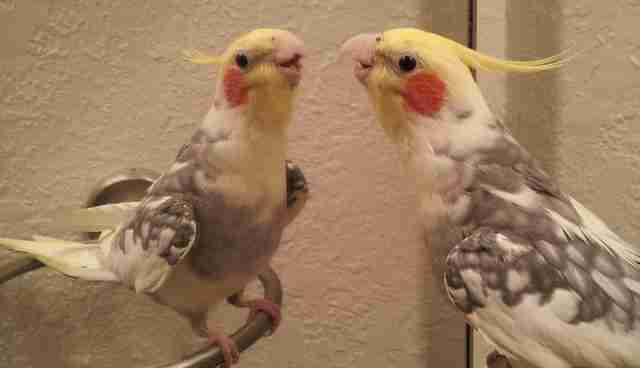 6.) This calico who demands that the poor cat on the other side be set free.
7.) This corgi puppy who wants to show this mirror who's boss.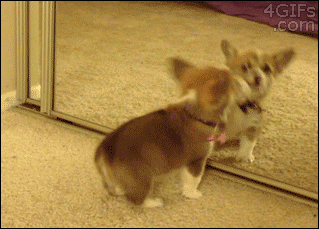 8.) This cat who is NOT impressed with reflections.
9.) This dog, who wants to share even though he's confused.
10.) And THIS cat, whose reflection is giving him an existential crisis.