For anyone who didn't already know that rescue dogs are the best, Olivia Munn is here to set you straight.
The 34 year-old "Newsroom" actress made the rounds this week to promote her new film, "Mortdecai," but what she actually wanted to talk about was her dog Chance, a rescue puppy she adopted two months ago.
The pup totally stole the spotlight Friday on the Today Show when he showed everyone how well he can sit, shake and lie down. Munn told Carson Daly and Hoda Kotb that Chance, who was rescued from a puppy mill, "is just the entire world," and that she's been "Tiger-mom-ing him."
She was also kvelling over how well-behaved Chance is. "He is so sweet and so well-mannered and so calm," she said. "He comes with me everywhere, but he's so good."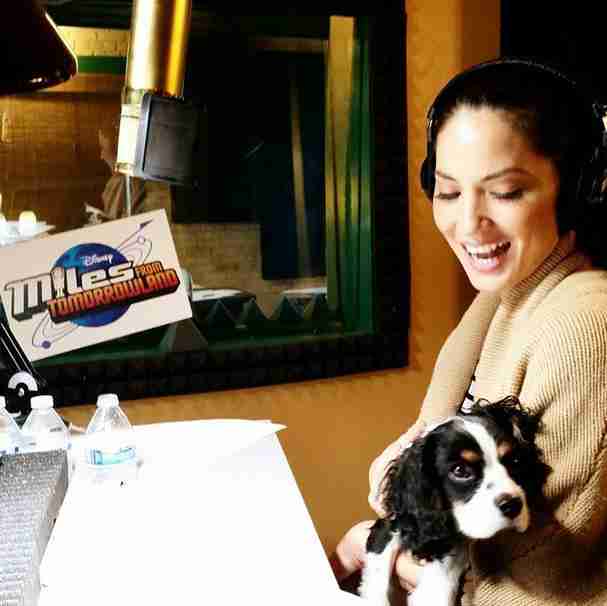 Chance is also all over Munn's Instagram, where she's not shy about plugging Social Tees, the animal rescue Chance came from, or about telling her fans to consider adopting a rescue pet.
"To anyone looking to bring a dog into their world, please choose to rescue instead of buying," she writes. "There are so many amazing dogs that need love and a home and are waiting for someone to rescue them."
Munn also talked dogs with fellow pet parent Seth Meyers on Tuesday night. "I'm obsessed with my dog, just like you," she told Meyers. "He's just the best dog in the whole world."