Pit Bull Puppy Stranded On Highway Until Kindhearted Cops Intervene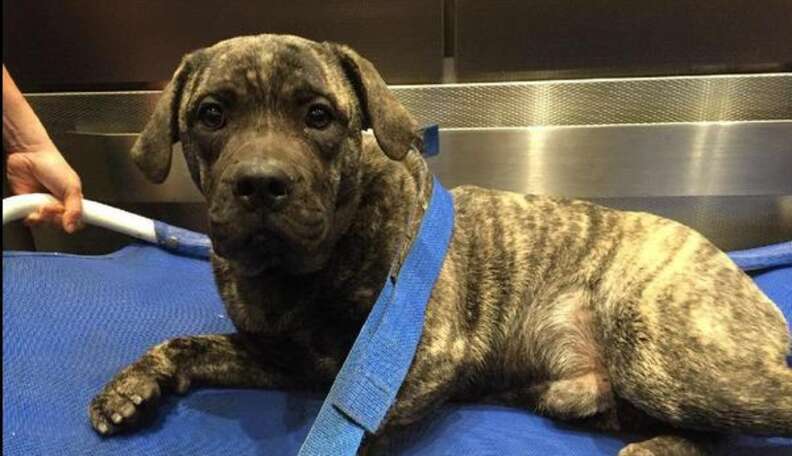 <p> <a class="checked-link" href="https://twitter.com/NYPD110Pct">Twitter/NYPD110pct</a><span></span> </p>
These police officers deserve a hand, or maybe a paw, for this heroic rescue.
Two New York Police Department officers blocked traffic to save an injured pit bull who was stranded on a highway in Queens on Monday.
NBC4 reported that the pup was stuck in the middle of Grand Central Parkway, a busy four-lane highway. Officers Mezzoiuso and Morinia-Blocker responded to a 911 call about the injured animal, and then used their cruiser to block traffic on the highway so they could safely reach the dog. They rushed the dog to Manhattan Animal Care and Control, where he was treated for a broken leg.
The 110th Precinct tweeted news and photos about the rescue, including a shot from the patrol car's dashboard camera of the dog looking terrified and alone in the middle of the road.
There's no word yet on whether the dog's family has been reached, or whether he was a stray, but Twitter users have already been asking if the dog needs a home. For now, he's recovering safely at an ASPCA hospital.
While it's uncertain if this pup will be up for adoption soon, plenty of other dogs are waiting for a forever home at the ASPCA. Not ready to adopt? Here are other ways you can help.