This Is What Happens When You Go On Vacation And Have To Leave Your Dog Behind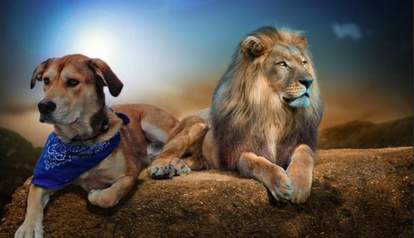 <p> <a class="checked-link" href="http://imgur.com/a/JFnYK">imgur</a> </p>
One Reddit user and her three-year-old dog Java are adventure buddies, but when she had to leave Java behind on a recent vacation, Annmarie Johnson decided to make it up to him by sending him on some imaginary trips.
(imgur)
"I went to the Dominican for vacation and really wished he could go with me," Johnson told The Dodo, "so, joking around, I photoshopped him in some of my vacation photos and it just gave me the idea to try put him in all sorts of places that he might not ever be able to go in real life."
Here's Java relaxing on his own planet.
(imgur)
And here he his playing frisbee with a tiger.
(imgur)
And here he is making imaginary friends on an imaginary trip to the South Pole.
(imgur)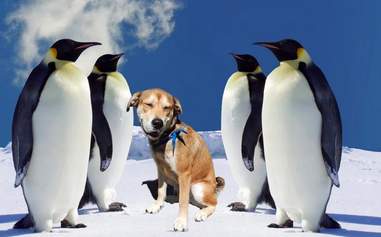 Johnson also keeps track of her adventures with Java on her Instagram, and it seems like Java has been to some cool places in real life too.