This traffic cop in Lima, Peru, is a total boss.
He's not afraid to walk across five lanes of high traffic to reach a terrified dog stranded near the median.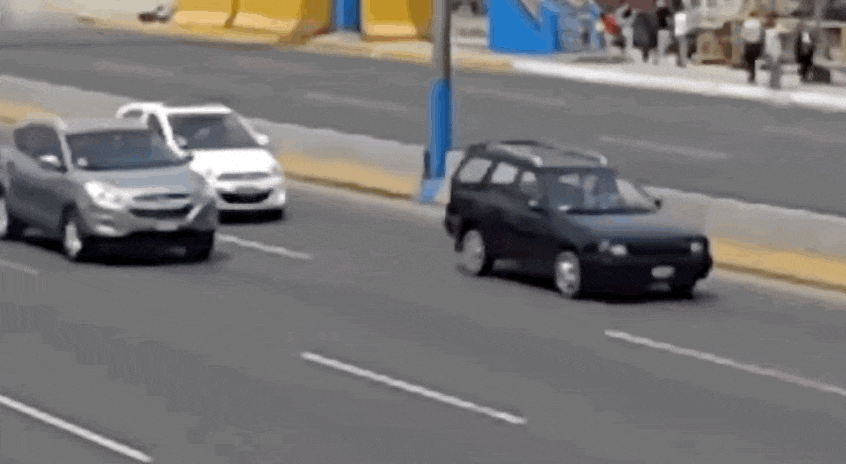 And then he just grabs the dog by its scruff, walking back across the highway ...
... Returning safely to a crowd of concerned onlookers. The police officer was able to use the information on the puppy's collar to track down the owners, and the dog was safely reunited with his family.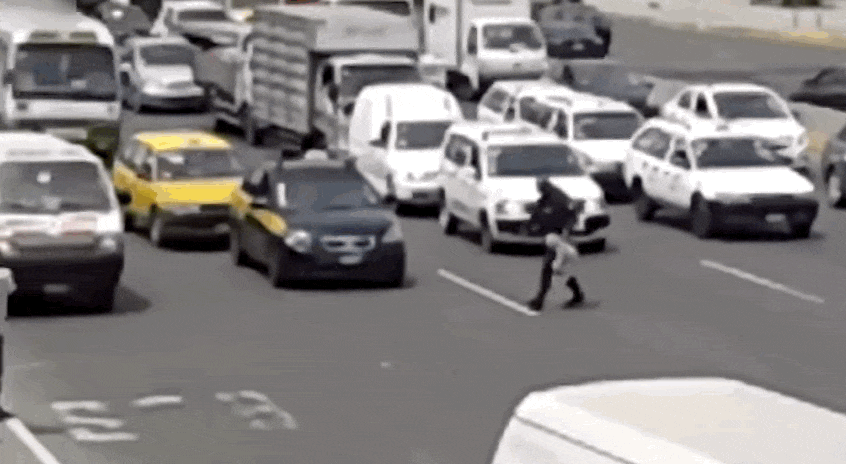 Is there anything more hardcore than walking in front of a truck to save a puppy? Seriously.
Watch the whole video below:
This story has been updated to include information about the puppy's return to his owners.