This British cat prefers his local grocery store to his house.
According to U.K.'s Telegraph, Mango has an owner who lives close to this Tesco supermarket in Devon, U.K., but the cat spends so much time at the store that it's become another home. He even has his own "room" out front.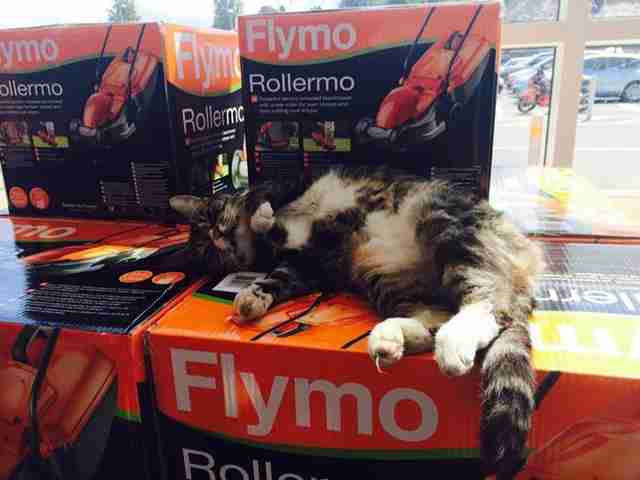 And here he is keeping watch over the shopping carts.
It's clear this cat has made himself comfortable. And it seems as though Mango is well loved by the shoppers at Tesco as well.
"I always add a small pack of dreamies to my shopping for Mango," wrote one commenter on his fan page, "I treat him on the way out. Lovely cat."